Here you will know the list of the top 10 German car brands that are ranked specially in USA. German car brands have continuously set the bar for excellence, effectiveness, and innovation. In the industry of car manufacture Germany is famous for its engineering prowess and outstanding craftsmanship. The country's auto sector has an extensive record producing some of the most recognized and desired cars in the world.
In this article, we will look into the top 10 German car brands which have left a long lasting on automotive history with their excellent engineering, cutting-edge technology and timeless design. These automobiles range from luxurious sedan to potent sports cars and ground-breaking electric models. This list promises to give you a fascinating understanding of Germany's car heritage, whether we're a motor fanatic or just relish good automotive craftsmanship.
The top 10 German car brands are:
1. Volkswagen (VW)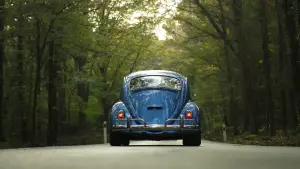 With good cause the Volkswagen (VW) is one of the most well-known automakers in the world. Since its inception in 1937 this German carmaker has continuously created dependable, useful as well as fashionable vehicles. Volkswagen is unique because of its dedication to innovation, though. VW continuously pushes the limits of what is feasible in the automotive sector, from introducing the first mass-produced electric vehicle, the e-Golf, to creating cutting-edge autonomous driving technologies.
Volkswagen has notably excelled in producing vehicles that are both ecologically responsible and excellent performing. Consider their lineup of GTI cars; these fast hatchbacks offer thrilling performance and outstanding fuel economy.
Volkswagen's dedication to safety separates it from competitors in another way. To make sure that its cars follow to some of the highest safety standards in the world. The company constantly makes major investments in development and research. This dedication is demonstrated by the inclusion of safety-focused features like adaptive cruise control, lane-keeping assist systems, blind-spot monitoring, along with front collision warning.
2. BMW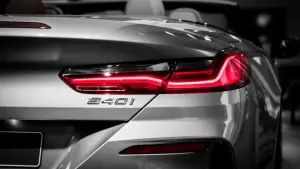 Bayerische Motoren Werke AG, better known as BMW, is a well-known German car brands automaker that has been enthralling auto aficionados since its founding in 1916. BMW automobiles are renowned for their svelte lines and potent performance, and they have come to represent luxury and distinction. BMW stands out from other German automakers because of their dedication to cutting-edge innovative technology. With innovations like the i3, the world's first electric vehicle and seamlessly integrated digital technologies like gesture control. 
Every ride in a BMW is smooth, responsive, and thrilling because to the exact engineering that goes into its construction. The brand's tagline, The Ultimate Driving Machine, highlights both the vehicles' performance capabilities as well as the delight and excitement they give drivers. Every feature of a BMW is intended to improve the driving experience, whether it's the rush of accelerating on vast roads or seamlessly navigating around tight curves.
The commitment to sustainability displayed by BMW is another intriguing facet of their brand identity. BMW has embraced alternative fuels like electrification as one of the top contributors to automotive research and development without sacrificing performance or aesthetics. With cutting-edge vehicles like the i8 supercar making ripples in both design and engineering circles, they were one of the first automakers in the world to make a significant commitment to electric mobility.
3. Mercedes-Benz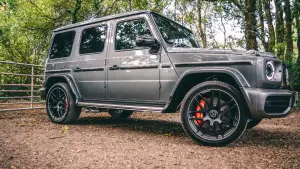 The names Mercedes-Benz with elegance and sophistication go hand in hand. Mercedes-Benz one of the first German car brands has established a reputation for superior engineering and innovation. Every Mercedes-Benz automobile oozes luxury and fashion, from its unmistakable three-pointed star emblems to its sophisticated aesthetics.
Mercedes-Benz stands out from other automakers because to its dedication to quality and meticulous attention to detail. Each car is meticulously constructed from the best materials, guaranteeing a luxury ride. The Mercedes-Benz also takes pride in its modern technology in order that improve performance and safety. Each piece of a Mercedes-Benz car, from the moment driver assistance technologies to innovative infotainment systems, has been designed to deliver an unmatched driving experience.
Mercedes-Benz prioritizes sustainability in addition to slick design and cutting-edge technology. By launching hybrid models and investing in electric vehicles, the brand has made tremendous progress in lowering emissions. Additionally, they have made their production procedures more eco-friendly.
Related: 6 Most Popular Luxury American Car brands
4. Audi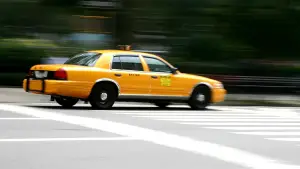 A leading German car brands that consistently ranks at the top of the list of luxury car makers is Audi. Due to its sleek style, cutting-edge technology and commitment to performance the Audi has developed a reputation for being both stylish and dependable. Modern Quattro all-wheel drive technology, which provides excellent traction & handling in all weather conditions, sets Audi vehicles apart.  Because of this driving an Audi is not only exciting but also practical for daily use.
Audi vehicles are renowned for both their amazing driving capabilities and their plush interiors. The company prioritizes attention to detail and craftsmanship, using premium materials across all of its automobiles. Everything is carefully planned to create a refined and opulent ambiance, from the luxurious leather seats to the polished wood accents.
Audi has also made important advancements in sustainability and environmental friendliness. With its e-tron lineup, the business has made significant investments in electric vehicle technology, providing effective substitutes for customers who care about the environment. Audis are renowned among auto fans all over the world for their unwavering innovation and commitment to providing excellent driving experiences.
5. Porsche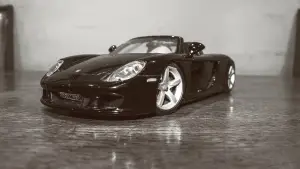 Porsche, a renowned German car brands, is closely associated with style and power. Porsche has established itself as a benchmark for automotive excellence because to its svelte design and thrilling driving experience. The brand which has a long history dating back to 1931 and it has consistently pushed the limits of innovation in the sports car industry.
Porsche's release of the 911 in 1963 which swiftly established its reputation as a benchmark for sportscar fans that was one of the company's most remarkable accomplishments. Porsche has continued to enhance the 911 model while also expanding its lineup with notable products like the Boxster and Cayenne SUV.
Porsche distinguishes itself from its competitors not just by its dedication to superb craftsmanship but also we know by its dedication to sustainability. With successful models like the Taycan showcasing its capacity to manufacture high-performance electric cars without compromising on quality or appearance, Porsche has recently made large investments in electric vehicle technology.
6. Opel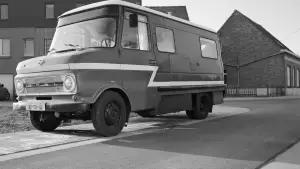 Opel is a German car brands having a rich history that dates to the year 1862. It has successfully established reputation as a major player in the automotive industry. Opel has developed a reputation for manufacturing trustworthy high-quality cars. It also stands for outstanding craftsmanship and cutting-edge technology. The company has developed continuously over time to accommodate evolving client needs that offering a wide variety of models to suit various tastes and lifestyles.
Opel's dedication to innovation is one thing that sets it apart from its rivals. The business continually pushes the envelope and produces ground-breaking features that improve performance and safety. Opel makes sure that its vehicles are not only elegant but also fitted with cutting-edge innovations, from cutting-edge driver aid systems to cutting-edge engine technology.
Furthermore, Opel deserves praise for its commitment to sustainability. The company shows its dedication to the environment by creating electric and hybrid cars that lower carbon emissions without sacrificing performance or aesthetic appeal. Opel is positioned as a brand that embraces change and actively works to develop a greener future for the automotive industry thanks to its forward-thinking strategy.
Related: 9 Best Luxurious Swedish Car Brands
7. Ford Germany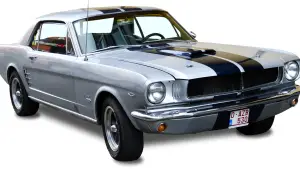 Having a long history going back over a century the Ford Germany is a significant player in the German automotive industry. Although Ford is an American company the German auto industry has benefited greatly from its existence there. Ford Germany caters to multiple market segments through a wide selection of vehicles including small cars, SUVs and commercial vehicles.
Ford Germany's dedication to environmental sustainability and electric mobility is one of its most distinctive qualities. The firm intends to have all passenger vehicles sold in Europe to be entirely electric by 2030 and has made large expenditures in research and development for electric vehicle technologies. Ford exhibits its commitment to environmental conscience with well-known models like the Mustang Mach-E, which has tremendous performance and zero emissions.
Ford Germany places a strong emphasis on innovation and connectivity in addition to their environmentally friendly activities. They've incorporated cutting-edge technology into their cars so that drivers may stay connected while driving. Ford makes sure that its customers can enjoy a seamless driving experience supported by cutting-edge technology, including voice-activated controls and smartphone integration systems like Apple CarPlay and Android Auto.
8. MINI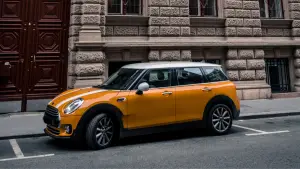 The name MINI needs no introduction. Mini German car brands, which are renowned for their distinctive British design and small size, have come to represent fun and style on the road. Being able to serve a variety of clients is what distinguishes MINI from other German automakers. There is a MINI to suit every taste and requirement, from the traditional two-door Cooper to the roomy Countryman crossover.
Driving a MINI is a unique experience in and of itself; it's not only about appearance and utility. Every drive is exciting because to the brand's ability to find the ideal mix between sportiness and comfort. MINIs are designed for people who enjoy gliding through city streets with ease because to their responsive handling and agile character.
Owning a MINI and getting to know its history firsthand is one of its most fascinating features. Despite being owned by BMW today, MINI has maintained the distinctive British charm that made it so well-known in the 1960s. Each model honors its forebears while incorporating cutting-edge technology and innovation.
Related: 8 Most Popular American Car Brands
9. Smart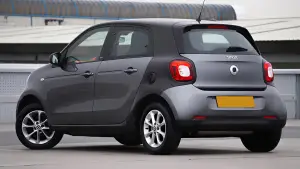 We have included Smart, a German car brands renowned for its small, fuel-efficient cars in our list of the best automakers in Germany. The unique design and accessibility of smart automobiles more than compensate for their smaller size when compared to their competitors. These vehicles are ideal for traversing congested city streets and fitting into small parking spaces.
The electric variants of Smart cars are one of their distinguishing qualities. Choosing a Smart electric car is not only a smart choice for the environment but also for your pocketbook, as sustainability and lowering carbon emissions are becoming more and more important. The outstanding range capabilities of the electric vehicles make them a feasible alternative even for longer travels.
The emphasis on customizing possibilities that Smart places on its vehicles distinguishes it from other German automakers. Smart has a plethora of customizing options that enable users to genuinely make their vehicle an extension of their individuality, from eye-catching hues to distinctive patterns. This not only improves the overall driving experience but also gives each Smart owner a little more personality.
10. Skoda Auto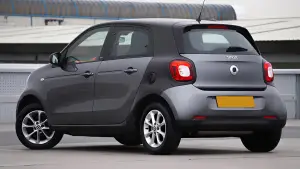 A well-known German automaker, Skoda Auto, has been creating waves in the market with its outstanding performance and design. Skoda has amassed a devoted following of customers over the years by placing a significant emphasis on innovation and customer satisfaction. The cost of Skoda vehicles without sacrificing quality is one of their distinguishing qualities. They are thus a desirable option for people seeking excellent value for their money.
The dedication to sustainability demonstrated by Skoda Auto is especially noteworthy. The business actively attempts to lessen its influence on the environment by employing environmentally friendly production techniques and creating fuel-efficient engines. In fact, Skoda was among the earliest German automakers to add electric vehicles to its inventory.
Additionally, Skoda Auto is committed to provide top-notch customer service for the duration of the ownership experience. Customer satisfaction is the top priority at Skoda dealerships, from new car purchases to routine maintenance and repairs. They provide easy service options, open pricing policies, and educated staff that is always available to help clients with any questions or issues.
Please take note that the famous German car brands on this list are included based on reputation and recognition within the automotive industry, not market share or popularity.
Final Thought
In conclusion, German car brands have continually shown their dedication to quality and innovation in the sector. These top 10 German automakers provide people around the world with a wide range of alternatives including luxurious cars to effective electric ones. German vehicles have been in high demand among fans and experts equally due to their faultless technology, modern technology and care to every detail.
Here is a German automaker that can satisfy your desires whether they be for speed, comfort, or sustainability. Why then wait? Discover the quality and craftsmanship that have made German automobiles known throughout the world by exploring the world of German automobiles today.
The Next Road (thenextroad.com) is an affiliate of the Amazon Services LLC Associates Program, so you can access the Amazon marketplace when on this domain. We will earn a commission from your qualified purchases.