American car brands have long had a unique place in people driveways and hearts when it comes to the automotive business. These companies have influenced the look of American roads for decades, influencing everything from vintage muscle vehicles to svelte and cutting-edge designs. We shall examine the eight most well-known American automakers that still rule the market in this post. Let's get started:
8 Most Popular American Car Brands
1. Ford: A symbol of American automotive innovation
One of the best American car brands is Ford and the success of the brand speaks for itself. Ford has an extensive heritage going back to over a century ago and all over that period it has constantly created cars which have won over the souls and minds of Americans.
Ford stands apart from other automakers mainly due to its commitment to innovation. Ford keeps pushing the restricts & adopt new trends in the automotive industry, from publishing the Model T, the first mass-produced car in the world in 1908 to more recent innovations like electric cars and self-driving technologies.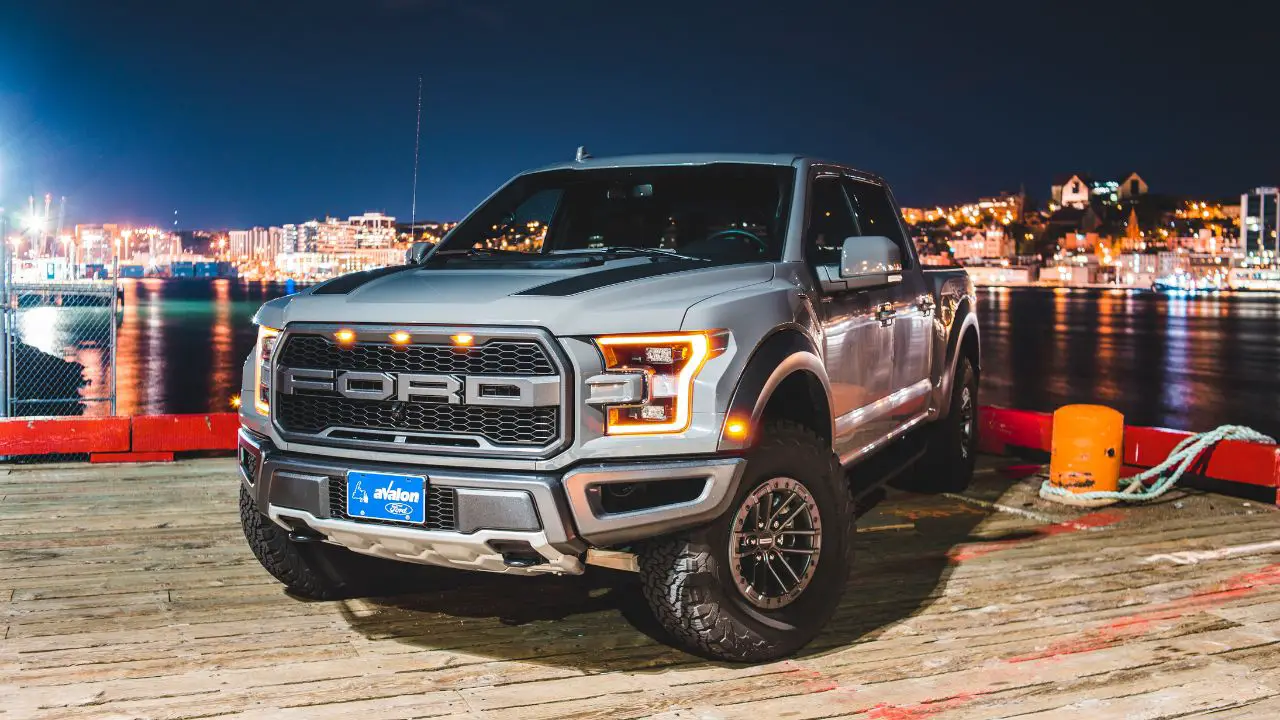 Key features of Ford cars include:
SYNC infotainment system: Many Ford models come equipped with the SYNC system, which allows drivers to connect their smartphones seamlessly and control various features, including music, navigation, and voice commands.
Ford Co-Pilot360: This is a suite of safety technologies that includes features like lane-keeping assist, automatic emergency braking with pedestrian detection, blind-spot monitoring, and adaptive cruise control.
EcoBoost engines: Ford has developed a line of turbocharged EcoBoost engines that provide a balance between power and fuel efficiency. These engines have high fuel efficiency and impressive acceleration.
Electric options: Ford has expanded its lineup with electric vehicles like the Mustang Mach-E and the upcoming all-electric version of the F-150 truck. These electric models offer emission-free driving while still delivering the performance expected from a Ford vehicle.
Advanced driver-assistance systems (ADAS): Many recent Ford models feature ADAS technologies such as lane departure warning, rearview cameras, parking assist, and automatic high beams.
Comfortable interiors: Ford cars often have well-designed interiors featuring comfortable seating arrangements, user-friendly controls, and ample cargo space.
Performance variants: Ford is renowned for its performance-oriented vehicles like the Mustang GT and Shelby GT500.
2. Chevrolet: Iconic vehicles loved by Americans
One of the most recognized American car brands is Chevrolet. It has a lengthy history over a century ago. It has established an image for itself in the automotive business from its modest beginnings in 1911. There is something for everyone within their diverse lineup, if you're searching for a small vehicle like the Chevrolet Monaco or a strong pickup vehicle like the Silverado.
With models such as the Bolt EV, which has a great range and performance and the brand has been at the forefront of EV advancements.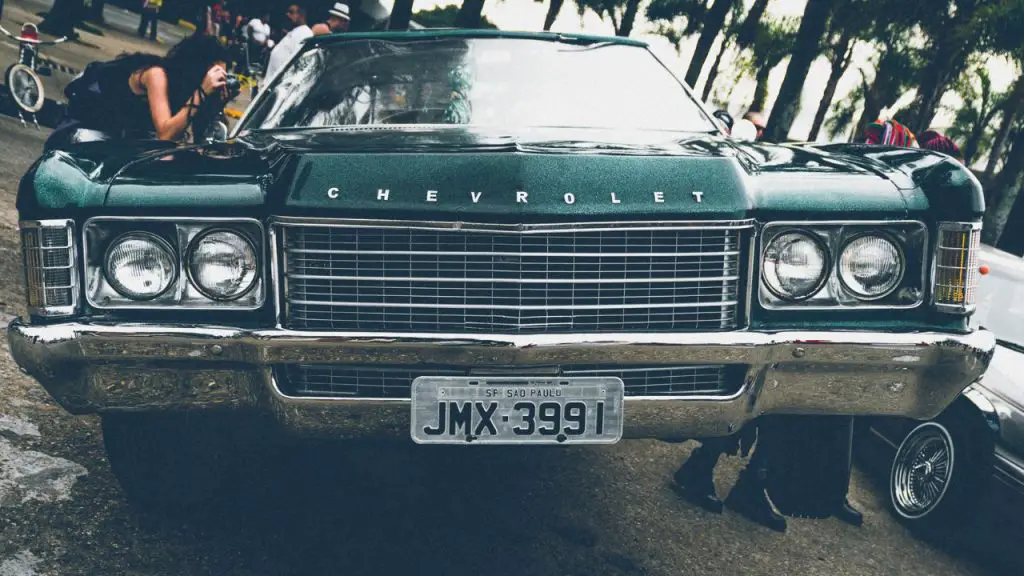 Key features of Chevrolet cars include:
Chevrolet MyLink infotainment system: Chevrolet cars often come equipped with the MyLink system, which offers a user-friendly interface for music streaming, hands-free calling, navigation, and smartphone integration.
OnStar connectivity: Many Chevrolet models feature OnStar, a subscription-based service that provides emergency assistance, vehicle diagnostics, remote start/stop capabilities, and even a Wi-Fi hotspot for connectivity on the go.
Chevrolet Safety Assist: This suite of safety features includes technologies like forward collision alert, lane departure warning, rear park assist, and an available rearview camera. These features help to enhance driver awareness and promote safer driving.
StabiliTrak electronic stability control: Chevrolet vehicles are equipped with StabiliTrak technology to help drivers maintain control on slippery or uneven road conditions by automatically adjusting engine torque and applying individual brakes as needed.
Efficient Engine Options: Many Chevrolet models offer a range of engine options suited to different driving preferences.
Advanced Driver Assistance Systems (ADAS): Some newer Chevrolet models offer advanced driver-assistance systems like adaptive cruise control, automatic emergency braking, blind-spot monitoring, and rear cross-traffic alert.
3. Jeep: The ultimate off-road adventure vehicle
When you think of the Jeep brand, what comes to mind? Perhaps it's the iconic Wrangler, conquering rugged terrains with ease, or the Grand Cherokee exuding power and luxury. Whatever your mental image may be, one thing is for certain: Jeep represents the unbreakable spirit of adventure. For decades, this American car brands has been synonymous with off-road capability and outdoor exploration. It has captivated drivers worldwide with its rugged design and unwavering durability.
Whether you're driving through muddy trails or cruising on a scenic highway, it feels like every journey with a Jeep is an opportunity to embrace life's wild side. And let's not forget about the deep-rooted community that surrounds this legendary marque owners proudly wave at each other on the road, united by their shared love for all things Jeep.
Its lineup has expanded beyond SUVs to include trucks and even electric models embracing new technologies without sacrificing its core identity. In a world where machines are becoming increasingly automated and disconnected from nature, perhaps we all need a little bit more of that adventurous Jeep spirit in our lives.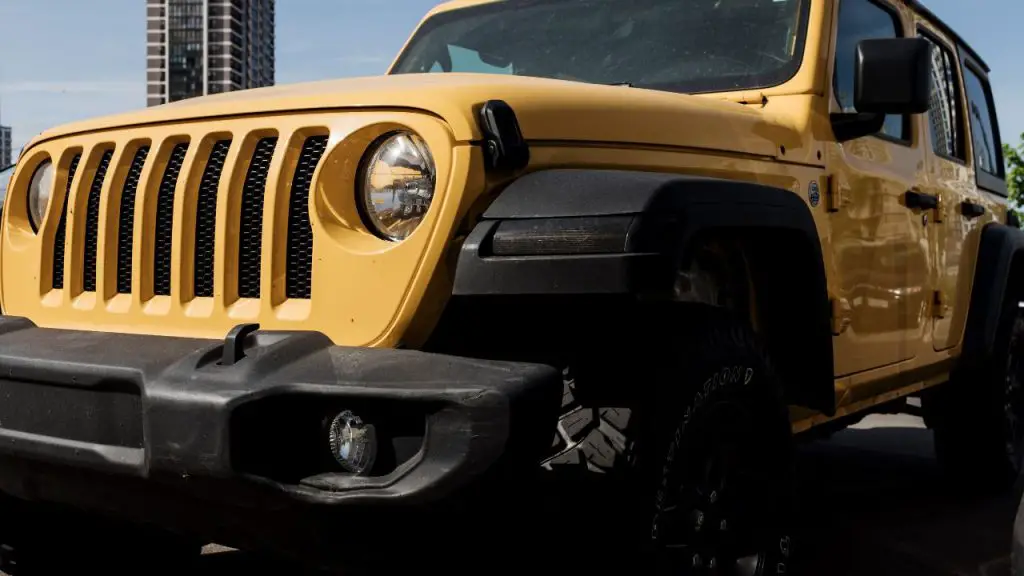 Key features of Jeep cars include:
Off-Road Capability: Jeep cars are known for their exceptional off-road performance, allowing drivers to navigate challenging terrains and conquer tough trails with ease.
Advanced Four-Wheel Drive Systems: Jeep vehicles offer various four-wheel drive systems, such as Quadra-Trac, Quadra-Drive, and Command-Trac, which provide enhanced traction and stability in different driving conditions.
Iconic Design: Jeep cars have a distinctive and rugged design that sets them apart from other vehicles on the road. They typically feature bold front grilles, trapezoidal wheel arches, robust bumpers, and high ground clearance.
Open-Air Experience: Many Jeep models offer removable tops or convertible options, including soft tops and hardtops. This feature allows drivers and passengers to enjoy an open-air driving experience whenever desired.
Trail Rated Certification: Certain Jeep models receive a "Trail Rated" badge, indicating their proven ability to perform under extreme off-road conditions. These vehicles are put through extensive testing in various areas including traction, water fording ability, maneuvering, articulation and ground clearance.
Hill Descent Control (HDC): HDC is a feature available in some Jeep models that assists drivers when descending steep slopes by maintaining a controlled speed without the need for driver intervention. It provides increased safety during off-road descents.
Selec-Terrain Traction Management System: This system helps optimize vehicle performance based on different terrain types such as snow, sand, mud or rock by automatically adjusting power distribution and other vehicle settings accordingly.
Uconnect Infotainment System: Jeep cars come equipped with Uconnect — an advanced infotainment system that integrates features like navigation assistance, hands-free communication via Bluetooth connectivity, audio streaming capabilities through compatible smartphones, and more.
Safety Features: Modern Jeep models incorporate various safety features including adaptive cruise control, blind-spot monitoring, forward collision warning, and rearview cameras to ensure the safety of both the driver and passengers.
4. Tesla: Revolutionizing the electric car industry
When you think the American car brands, a well-known American manufacturer of electric vehicles is Tesla. With its cutting-edge technology & original concepts it has been successful in revolutionizing the automotive industry. The brand has changed what it is to drive a made in America, The car as a result of its dedication to sustainability and innovation. Tesla cars have gained appeal among both tech enthusiasts and environmentalists as an emblem of luxury and eco-awareness.
One of the key factors for which Tesla's unmatched achievement is its persistent commitment to the advancement of battery technology.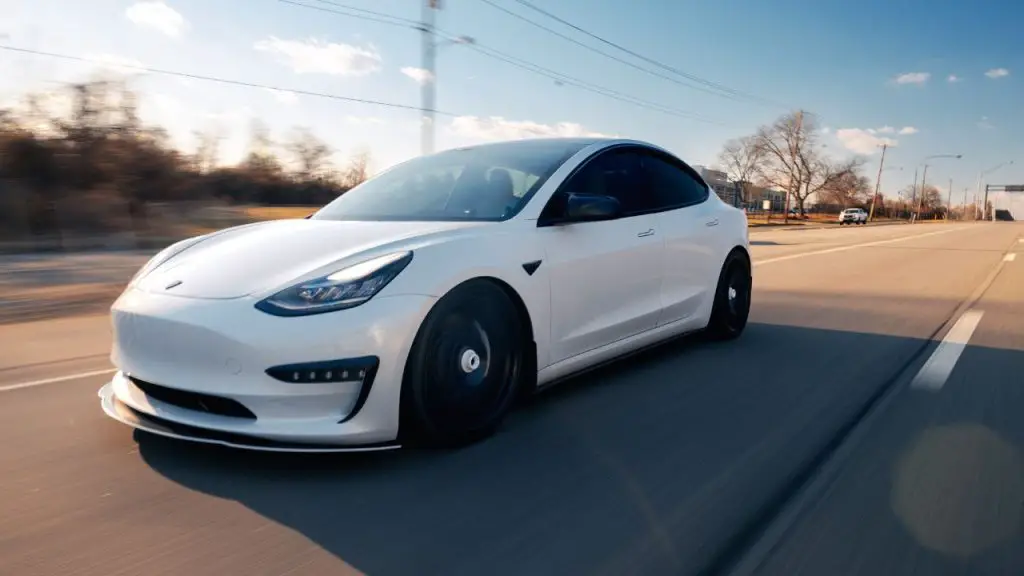 Key features of Tesla electric cars include:
All-electric drivetrain: Tecla's are fully electric vehicles, meaning they run entirely on electric power. This translates to zero tailpipe emissions and a reduced carbon footprint.
Long-range capabilities: Tesla cars feature high-capacity batteries that offer impressive electric range, allowing drivers to travel long distances without needing to recharge frequently. Models with ranges more than 300 miles on a single charge.
Supercharger network access: Tesla owners have access to the extensive Supercharger network, which allows for convenient and fast charging at various locations.
Autopilot functionality: Tesla vehicles come with advanced driver-assistance features, including Autopilot capability. Adaptive cruise control, lane centering and self-parking (under proper supervision) that are all made possible by autopilot and which makes use of cameras, sensors and software algorithms.
Over-the-air updates: Tesla receive regular over-the-air software updates that can enhance performance, add new features, or improve safety systems.
Spacious interiors: Tesla are known for their roomy interiors, offering comfortable seating for passengers and sufficient cargo space. Features like panoramic sunroofs and premium audio systems further enhance the overall driving experience.
Advanced touchscreen interface: Tesla vehicles feature large touchscreen displays located in the center console.
Enhanced Safety Features: Tesla are equipped with cutting-edge safety features such as automatic emergency braking (AEB), collision warning systems, blind-spot monitoring, rearview cameras, and multiple airbags. This prioritizes passenger safety during driving.
5. GMC: Power and reliability for truck enthusiasts
GMC, the iconic American Car Brands that is widely recognized for its robust and formidable vehicles. Established in 1902, this legendary company consistently delivers top-notch trucks and SUVs.
The attention GMC pays to practicality and functionality distinguishes it from other American automakers. While some automakers place a higher priority on aesthetics or luxury, GMC is committed to building cars that are designed to perform in any situation. You can count on GMC to deliver a vehicle with excellent capability and superior craftsmanship, whether you're searching for a tough pickup truck like the Sierra or a roomy SUV like the Yukon.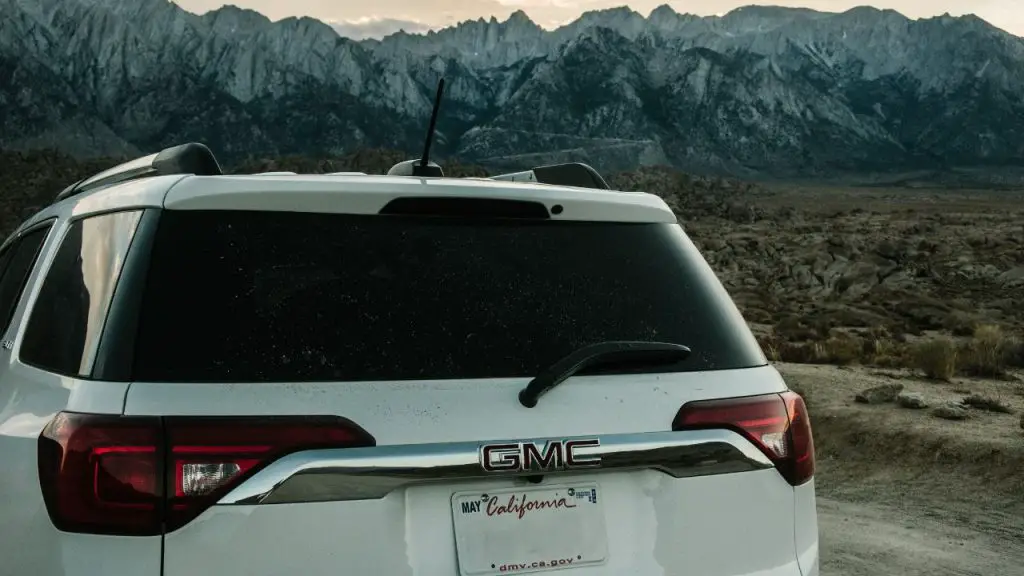 Key features of GMC cars include:
Powerful engines: GMC vehicles are known for their strong and capable engines, providing impressive towing and hauling capabilities.
ProGrade Trailering System: GMC trucks and SUVs come equipped with the ProGrade Trailering System, offering features like trailer sway control, integrated trailer brake controller, and trailer light test. This system ensures safer and smoother towing experiences.
Professional Grade design: GMC vehicles feature a bold and rugged design, exuding confidence and strength. From signature grilles to premium LED lighting, GMC pays attention to detail to create a visually appealing and distinctive appearance.
Advanced safety technologies: GMC prioritizes safety and equips its vehicles with advanced features. These technologies aid in improving driver vigilance and reducing potential dangers on the road.
Premium interiors: GMC models boast luxurious interiors with high-quality materials, comfortable seating, and generous cargo space.
Innovative infotainment system: GMC vehicles are equipped with an intuitive infotainment system that includes features like touchscreen displays, smartphone integration (Apple CarPlay/Android Auto), Bluetooth connectivity, navigation systems (available in some models), voice recognition, and more.
ProGrade Protection: GMC offers comprehensive warranty coverage with its ProGrade Protection plan. This includes warranties like Bumper-to-Bumper Limited Warranty covering repairs or replacements of most vehicle components for 3 years/36,000 miles (whichever comes first), Powertrain Limited Warranty for 5 years/60,000 miles (whichever comes first), and more.
6. Chrysler: Luxury and style combined in one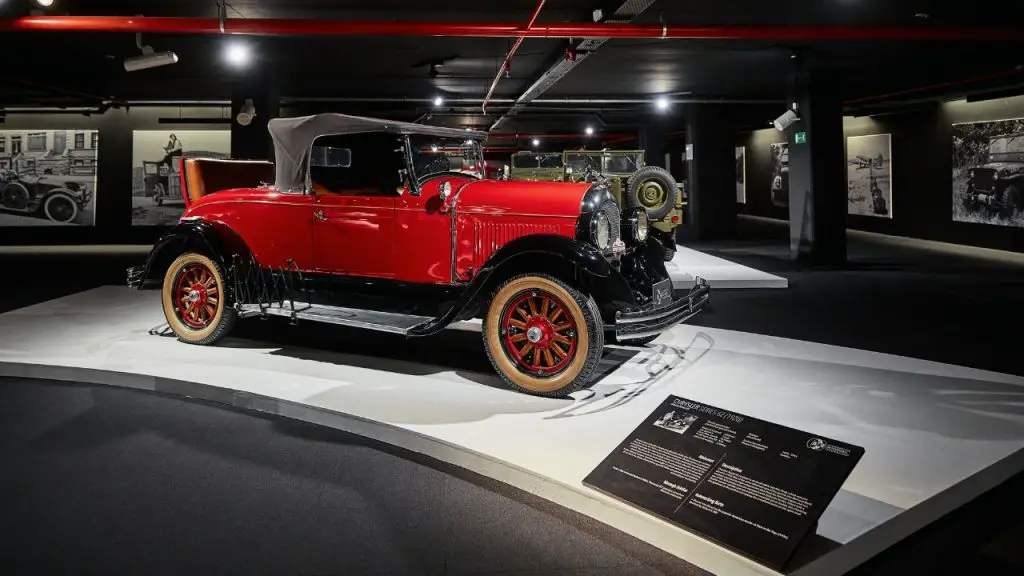 Chrysler is a brand that frequently remains up when it comes to American automakers. Chrysler, well-known for its iconic styling and potent performance that has had an enduring impression on the car industry. This company continues to change with the times, offering timeless vehicles like the beautiful Chrysler 300 and cutting-edge electrified options like the Chrysler Pacifica Hybrid.
Chrysler's dedication to elegance and comfort is among the factors that contribute to its continued consumer appeal. The brand stands out from rivals due to its meticulous attention to detail in creating elegant yet practical rooms. Any Chrysler vehicle will provide a smooth ride and roomy seats, whether you're cruising through busy city streets or setting off on a long road trip.
Key features of Chrysler cars include:
Advanced Safety Technology: Advanced safety features such as adaptive cruise control, lane departure warning, blind spot monitoring, rearview cameras and automatic emergency braking.
Uconnect Infotainment System: Chrysler vehicles typically feature the Uconnect infotainment system, which includes a touchscreen display, Apple CarPlay and Android Auto integration, Bluetooth connectivity, navigation system, voice command functionality, and audio streaming.
Comfortable Interiors: Chrysler places an emphasis on comfortable interiors. They often include plush seating materials, power-adjustable seats with lumbar support, dual-zone automatic climate control systems, and ample legroom for both front and rear passengers.
Premium Sound Systems: Many Chrysler models offer premium sound systems from renowned manufacturers such as Harman Kardon or Alpine. These systems deliver high-quality audio for an enhanced driving experience.
Stow 'n Go Seating: This feature is available in certain models like the Chrysler Pacifica minivan. Stow 'n Go seating allows for easy folding and storage of the second and third-row seats into the floor to create a flat load surface when extra cargo space is needed.
Power Sliding Doors and Liftgate: Minivan models like the Pacifica often include power sliding doors for convenient access to the rear seating area. Additionally, power liftgates allow for easier opening and closing of the rear hatch or tailgate.
Keyless Entry and Push-Button Start: Many Chrysler vehicles offer keyless entry systems allowing drivers to unlock/lock doors and start their vehicle without physically using a key.
High-quality Materials: Chrysler vehicles tend to feature premium interior materials like leather upholstery options, wood trim accents, soft-touch surfaces, and refined craftsmanship.
Advanced Driver-Assistance Systems (ADAS): Modern safety features such as forward collision warning, lane-keeping assist, rear cross-traffic alert, and automatic high beams are commonly found in Chrysler vehicles.
Air Suspension: Some Chrysler models offer air suspension systems that can automatically adjust ride height and provide a smoother driving experience.
7. Ram: rugged and capable trucks
One American car brand that has gained significant popularity in recent years is Ram. Ram has effectively established itself as a leading competitor in the fiercely competitive truck sector because to its reputation for producing tough and capable vehicles.
One of the standout features of Ram trucks is their exceptional towing capacity. Whether you need to haul heavy loads for work or embark on an adventurous getaway with your trailer in tow, Ram trucks can handle the task with ease. With powerful engines and advanced towing technologies, such as trailer sway control and integrated brake controllers, Ram ensures that you can confidently navigate any road or terrain while towing.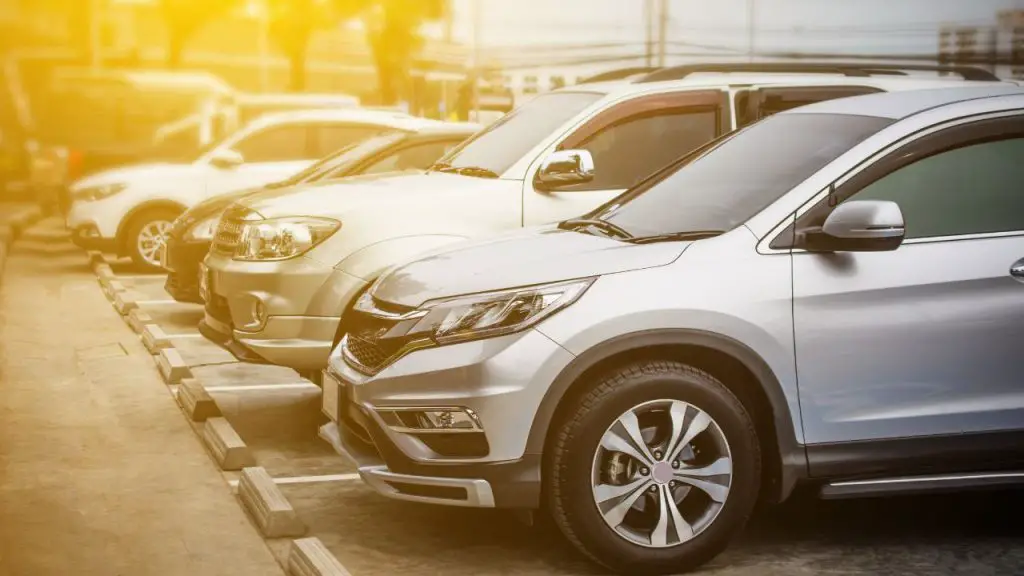 Key features of Ram cars include:
Powerful Engines: Ram trucks are known for their powerful engine options, including V6 and V8 engines, providing excellent towing and hauling capabilities.
Advanced Safety Technology: Many Ram models come equipped with advanced safety features. For example forward collision warning, blind spot monitoring, adaptive cruise control, lane departure warning and rearview cameras.
Comfortable Interiors: Ram trucks prioritize comfort with spacious and well-designed interiors. They often feature premium materials, supportive seating, ample storage compartments, and advanced control systems.
Uconnect Infotainment System: Ram vehicles typically include the Uconnect infotainment system with a large touchscreen display, Apple CarPlay and Android Auto integration, Bluetooth connectivity, available built-in navigation system, voice command functionality, and multimedia options.
Fuel Efficiency: Ram offers several fuel-efficient engine options along with technologies like cylinder deactivation or mild hybrid systems to improve overall fuel economy.
Towing and Hauling Capabilities: Ram trucks are designed for heavy-duty work and offer various towing and hauling features such as integrated trailer brake controller, trailer sway control, bed storage solutions like RamBox cargo management system, and adjustable air suspension for improved load-leveling.
Off-Road Capability: Some Ram models offer off-road enhancements like four-wheel drive systems with different modes for tackling various terrains, skid plates for protecting vital components underneath the vehicle, and additional ground clearance.
Luxury Features: Higher trim levels of Ram trucks often include luxury features like leather upholstery, heated and ventilated seats,
8. Buick: A True American Icon
Buick is unquestionably a name that distinguishes out among American automakers. Buick has a long history that dates back to 1903, and throughout that time it has stood for elegance and excellence.
Buick has continually embraced cutting edge innovations throughout its history from creating the first electric turn signals in the 1930s to their most recent innovations in safety technology, like forward collision alert and lane keep assist.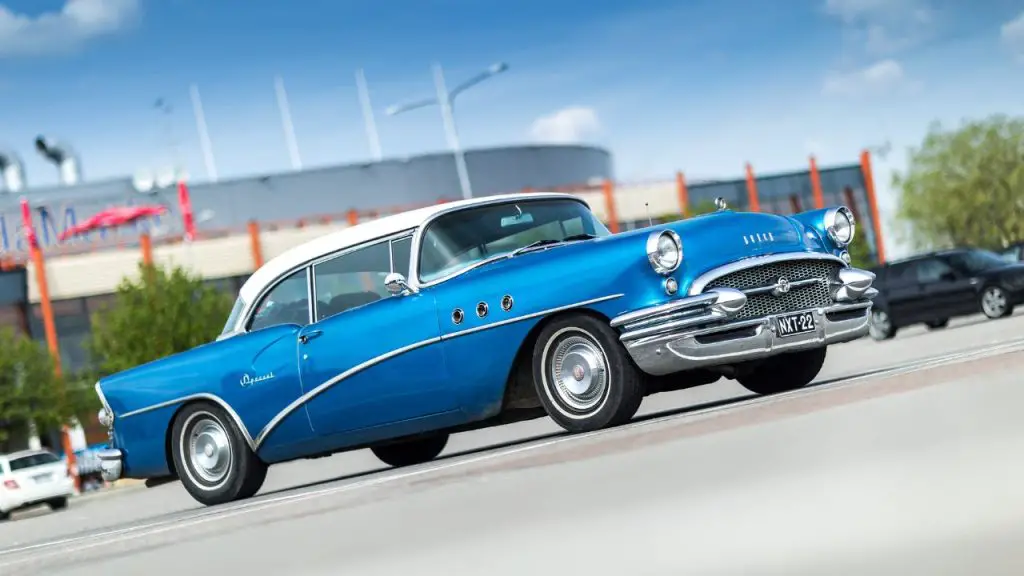 Key features of Buick cars include:
QuietTuning Technology: Buick vehicles are known for their advanced soundproofing technology, making for a quiet and serene interior even on noisy roads.
Luxurious Interiors: Buick cars and SUVs often feature high-quality materials like leather upholstery, wood accents and ergonomic.
Advanced Safety Features: Many Buick models come with innovative safety features, including forward collision alert, lane departure warning, rearview cameras, blind spot monitoring, automatic emergency braking and pedestrian detection.
Infotainment Systems: Buick offers user-friendly infotainment systems with touchscreen displays, Apple CarPlay and Android Auto compatibility, and built-in navigation.
Final Thought American Car Brands
There are a lot of American automakers in the market and many of them are sought and well-liked by consumers. Each brand caters to the various interests and demands of automobile customers with its own distinct features and strengths. These American automakers which range from the venerable Ford to the opulent Cadillac.
It has weathered the test of time and has developed in step with shifting consumer demands. An American automobile manufacturer can meet your demands, whether you're looking for a gorgeous sports car or a trustworthy everyday driver.
The Next Road (thenextroad.com) is an affiliate of the Amazon Services LLC Associates Program, so you can access the Amazon marketplace when on this domain. We will earn a commission from your qualified purchases.