Goodyear Wrangler Duratrac vs BFG KO2 we will explore here in details. The Goodyear Wrangler Duratrac and the BF Goodrich All-Terrain KO2 are two of the most well-liked off-road tire alternatives available. Both tires are made to offer the best traction possible on any surface, including mud, snow, rocks, and gravel.
But which is superior? This article will help your choose the best tire for your car by examining the differences between these two widely used tire. Our thorough comparison of the Goodyear Wrangler Duratrac and KO2 gets you covered if you're an off-road enthusiast or just looking for a reliable pair of tires for your everyday journey. Tire comparison between Goodyear Wrangler Duratrac and BFG KO2
Features of the Goodyear Wrangler Duratrac
A tire made exclusively for off-road use is the Goodyear Wrangler Duratrac. It has a variety of traits and technological advancements that make it suitable for use in rocky terrain. Some of the key features of the Goodyear Wrangler Duratrac include:
Aggressive Tread Pattern: The tire has large, interlocking tread blocks with deep grooves to provide exceptional traction in mud, sand, and snow.
Self-Cleaning Shoulder Blocks: The shoulder blocks on the tire help shed mud and debris, allowing for continued traction on rough terrain.
Tractive Groove Technology: This technology consists of self-cleaning dual traction lug channels that help enhance traction in deep mud and snow.
Rim Protector: Protects wheels from curb damage while off-roading.
Enhanced Sidewall Strength: The sidewall has been reinforced to resist punctures and cuts when driving over rough terrain.
Mountain Snowflake Symbol: Meets the industry's severe snow service requirements.
Quiet Ride: Despite its aggressive tread pattern, the Goodyear Wrangler Duratrac provides a quiet ride thanks to its unique advanced sound technology.
Made with DuPont Kevlar fiber: Provides excellent strength while remaining lightweight
Features of BFG KO2
The BFGoodrich All-Terrain T/A KO2 is another popular tire for off-road use. Here are some of its notable features:
Tougher Sidewalls: The KO2 features a new CoreGard technology that employs thick sidewall rubber to resist punctures, cuts, and bruises while traveling on rough terrain.
Special Tread Design: The tire is designed with aggressive upper sidewall and shoulder tread which helps provide additional traction when maneuvering through challenging conditions like deep mud and soft soil.
Longer Tread Life: The KO2 tread design also has a longer lifespan compared to previous generations of the BFGoodrich All-Terrain tires, making it a cost-effective option for off-road enthusiasts.
Improved Wet/Traction Performance: Another added benefit of the KO2 is that it provides better wet and dry grip due to its 3-D sipping technology which interlocks the tread blocks for more surface contact area.
Rim Protection Barrier: The latest edition of the BFGoodrich All-Terrain T/A KO2 has an extended bead wrap sidewall designed to protect wheels from accidental curb damage or any unscheduled brush against sharp objects while in motion.
Snow-rated performance: The tire meets strict winter tire regulations, featuring 20 percent more biting edges than previous editions, providing may road users with increased confidence during heavy snowfall or icy driving conditions.
Differences in tread design for each tire
The Goodyear Wrangler Duratrac and BFG KO2 are two popular tire models that are commonly used for off-road adventures. The tread pattern on these tires is one of their key distinctions. In muddy and snowy situations, the Goodyear Wrangler Duratrac's more aggressive tread pattern and wide, angled blocks offer great traction. Additionally, it features self-cleaning grooves that help to prevent mud and debris buildup.
On the other hand, the BFG KO2 has a more conservative tread design with smaller blocks arranged in an alternating pattern. This design provides better stability on rocky terrains as well as improved handling on dry surfaces. It also features serrated shoulder lugs that offer additional traction when driving through deep snow or mud.
Comparison of performance on different terrains
Depending on the surface they are being used on, tires might behave very differently. The Goodyear Wrangler Duratrac and BFG KO2 are two popular tire options for off-road enthusiasts. When it comes to rocky terrains, the BFG KO2 has a slight edge over the Goodyear Wrangler Duratrac due to its tougher sidewalls and deeper tread pattern that provides better grip. However, when it comes to muddy or wet terrains, the Goodyear Wrangler Duratrac is superior with its unique TractiveGroove Technology that enhances traction in these conditions.
In terms of snow and ice, both tires perform well with their respective features such as biting edges on the BFG KO2 and self-cleaning shoulder blocks on the Goodyear Wrangler Duratrac. However, in terms of noise level, the BFG KO2 is quieter than the Goodyear Wrangler Duratrac on highways due to its optimized tread design. Ultimately, choosing between these two tires depends on individual preferences and specific terrain needs.
Longevity and durability of each tire
Both the Goodyear Wrangler Duratrac and BFG KO2 are known for their longevity and durability. On both dry and rainy situations, the Wrangler Duratrac's tough tread design offers exceptional traction. It is created from a special combination of materials that makes it resistant to cuts and punctures from rocks or other roadside debris. Additionally, this tire has rim protection, which guards against harm to your wheels.
The BFG KO2, on the other hand, is made with sturdy sidewalls that offer it added strength and longevity. It boasts an aggressive tread pattern that enhances off-road performance while retaining excellent road control. The KO2 also features advanced siping technology that helps increase its lifespan by preventing uneven wear.
Cost comparison between the two tires
The Goodyear Wrangler Duratrac tends to be slightly more expensive than the BFG KO2. This is partly attributable to its distinctive design, which has a self-cleaning tread pattern that aids in preventing the buildup of mud and debris. The Duratrac also has a three-peak mountain snowflake rating, indicating its ability to handle severe snow conditions.
The BFG KO2, on the other hand, is regarded as one of the greatest all-terrain tires available today. In mud, sand and rough terrain, its aggressive tread pattern offers outstanding traction. It may not have quite as many features as the Duratrac but the tire is still very capable.
Feedback from customers who have used these tires
Goodyear Wrangler Duratrac tires have generally received excellent reviews from customers who have utilized them. Numerous people claim that the tires are incredibly strong and can handle hard terrain without displaying any indications of wear and damage. While some comment on how quiet they are for off-road tires, others applaud the traction they offer, particularly in snowy or muddy conditions.
On the other hand, customers who have used BFG KO2 tires also tend to be satisfied with their performance. Many commend the tire's aggressive tread design, which offers superb traction on a range of conditions like sand, mud, and snow. Others remark how responsive these tires are and how well-handling they are even at high speeds. On smooth paved highways, some customers do report that they can be extremely noisy.Pros and Cons of Goodyear Wrangler Duratrac.
Pros Goodyear Wrangler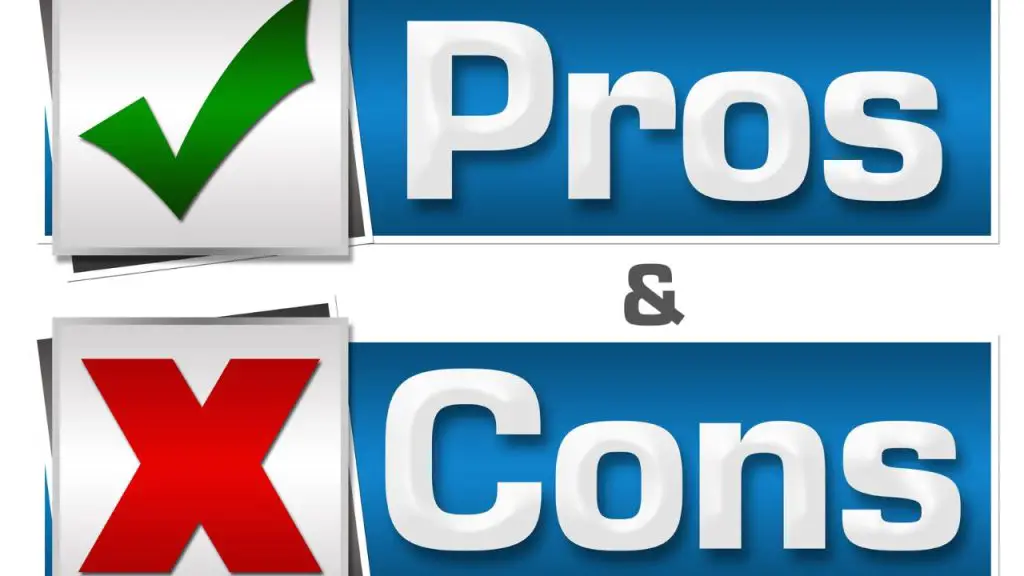 Pros:
It possesses exceptional traction on both dry and wet surfaces thanks to its unusual tread design.
Its durability makes it the ideal tire for off-road excursions.
Stability and good handling even at high speeds.
Provides a comfortable ride with reduced road noise levels compared to other all-terrain tires.
Suitable for use in snow and icy conditions thanks to its 3 Peak Mountain Snowflake (3PMSF) rating.
Drawback
Can be quite expensive compared to other all-terrain tires in the market.
May cause some vibration or shaking at higher speeds due to its aggressive tread pattern.
Pros and Cons of BFG KO2
Pros:
Excellent off-road traction due to aggressive tread pattern.
Strong and durable construction that resists punctures and cuts.
Good performance on wet and snowy terrain thanks to the advanced siping technology.
Smooth and quiet ride for a tire with such an aggressive tread.
Long-lasting tread life, providing great value for money.
Cons:
Higher price point compared to other all-terrain tires in its class.
Slightly reduced fuel efficiency due to the weight and size of the tire..
May not perform as well on heavily icy or slippery surfaces compared to dedicated winter tires.
Which tire is the better choice?
The Goodyear Wrangler Duratrac and the BFG KO2 are two of the most popular all-terrain tires available today. Both have gained popularity among professionals and enthusiasts due to their outstanding off-road traction and durability. The best tire to buy, however, actually relies on your own requirements and tastes. We can therefore conclude that both tires have their advantages and disadvantages based on what you value most as a driver. Therefore, pick the tire that best suits your driving requirements!
Conclusion of Goodyear Wrangler Duratrac VS BFG KO2
In conclusion, both the Goodyear Wrangler Duratrac and BFG KO2 are excellent options for off-road enthusiasts. The Duratrac offers superior traction on snow and mud, while the KO2 provides better dry terrain grip with its tougher sidewalls. The decision between them ultimately comes down to personal preference and the particular requirements of your car. Whichever you decide on, both tires will offer the performance and durability required for an effective off-road expedition. So why wait? Upgrade your ride today with either of these top-tier options!
The Next Road (thenextroad.com) is an affiliate of the Amazon Services LLC Associates Program, so you can access the Amazon marketplace when on this domain. We will earn a commission from your qualified purchases.