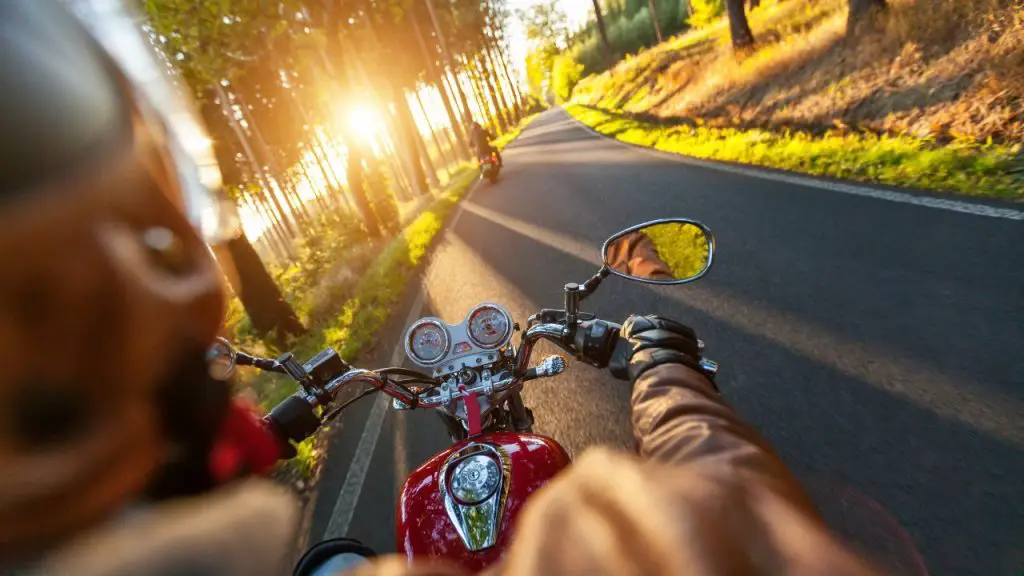 In this article, we will learn into why should you visually check for motorcycles when changing lanes, highlighting the potential risks involved and given valuable tips to increase road safety for all.
The importance of checking for motorcycles
1. Limited visibility: Motorcycles are smaller and harder to spot than other vehicles on the road. They are challenging to see in side or rearview mirrors because they can readily blend into blind zones.
2. Maneuverability: Compared to vehicles and trucks, motorcycles are more maneuverable. They can change lanes quickly and occupy narrow spaces between vehicles, increasing the chances of being overlooked.
3. Speed differential: Motorcycles often travel at higher speeds than surrounding traffic. Failing to check for motorcycles when changing lanes can lead to collisions due to the speed differential between vehicles.
4. Vulnerability: Motorcyclists are more exposed and vulnerable on the road than occupants of enclosed vehicles. Collisions involving motorcycles are more likely to result in severe injuries or fatalities. Checking for motorcycles helps prevent accidents and protects their safety.
5. Filtering through traffic: In some areas, motorcyclists are allowed to filter through traffic by riding between lanes during congestion. Failure to check for motorcycles may lead to a collision if they are traveling between the lanes at that moment.
6. Lane splitting: In certain jurisdictions where lane splitting (riding between lanes) is legal, failing to check for motorcycles can be extremely dangerous as they may be passing you from either side.
7. Following the law: In many countries, it is required by traffic legislation to look out for motorbikes when changing lanes. If you fail to do so, there can be fines as well as legal penalties.
Drivers can improve their situational awareness, lower their risk of collisions and safeguard the security of motorcycle riders simply visually scanning the road for motorcycles before changing lanes.
Lear More: How To Clean Brake Rotors Without Removing Wheel?
Why should you visually check for motorcycles when changing lanes?
Because they're smaller and harder to detect than other vehicles. Motorbikes must always be checked out visually before changing lanes. Here are a few reasons going to why it's important:
Visibility: Compared to cars, trucks, or SUVs, motorcycles have a lower visual profile.
Maneuvrability: Motorcycles are very agile and can change lanes quickly, but they can also be readily hidden in blind spots or blocked by other vehicles on the road. They may wander between lanes of traffic, which increases the likelihood that they'll be found in unexpected places.
Speed: Motorcycles often travel at higher speeds than cars, so their approach may seem quicker than expected.
Filtering: In some jurisdictions, motorcycles are allowed to "filter" through slow-moving or stopped traffic. This means they may come up alongside your vehicle in congested areas.
Noise level: Unlike larger vehicles, motorcycles tend to produce less noise, making it harder to detect their presence solely through auditory cues.
Safety: Motorcyclists are less protected than drivers of cars or trucks for circumstances of an accident. So it's important to actively keep an eye out for them to prevent collisions as well as ensure their safety.
To lessen the chance of crashes, always use your mirrors and check over your shoulder when changing lanes. Take extra caution when driving in high-traffic areas, at intersections, during lane changes, and while merging onto highways as these situations can present greater risks for motorcyclists.
10 Tips for effectively checking for motorcycles
To effectively check for motorcycles when changing lanes, here are a few tips:
1. Use your mirrors: Regularly check your side and rearview mirrors to be aware of any approaching motorcycles in adjacent lanes.
2. Check blind spots: Motorcycles can easily hide in your vehicle's blind spots. Turn your head and physically look over your shoulder to ensure there are no motorcycles before changing lanes.
3. Use turn signals: Signal your intent to change lanes well in advance. This gives other road users, including motorcyclists, time to react and adjust their positioning accordingly.
4. Be cautious at intersections: Intersections are common areas for motorcycle accidents. Take extra care when turning or crossing intersections and double-check for any motorcycles coming from unexpected directions.
5. Avoid distractions: Keep your focus solely on driving. Distracted driving can result in missing important visual cues, such as motorcycles merging or changing lanes nearby.
6. Maintain a safe following distance: Motorcycles have quicker acceleration and shorter stopping distances compared to cars. Maintaining an adequate following distance allows you more time to react if a motorcycle suddenly slows down or maneuvers unpredictably.
7. Be mindful during lane changes: When changing lanes, don't rely solely on your mirrors; physically turn your head and glance quickly over both shoulders to ensure you're not encroaching on a motorcycle's space.
8. Search for visual cues: Keep an eye out for things like helmet visibility or motorcycle-specific accessories like saddlebags or fairings that could be signs of the presence of motorcycles.
9. Make adjustments for the weather: Bad weather can cause reduced visibility and make it more difficult to see bikes on the road. Increase your caution during these conditions and allow extra space between yourself and any nearby motorcycles.
10. Stay alert at night: Motorcycles may be equipped with reflective materials or lights designed to increase visibility at night but can still be challenging to spot in low-light conditions. Pay particular attention when changing lanes in the dark.
Remember, motorcycles are vulnerable road users. You may help lower the likelihood of accidents and protect everyone's safety on the road by adopting these procedures and always checking for motorbikes when changing lanes.
Conclusion
In conclusion, visually checking for motorcycles when changing lanes is a crucial habit that all drivers should adopt. Due to their smaller height and greater vulnerability on the road so, statistics and research clearly demonstrate that motorcyclists are more likely to be involved in accidents and die as a result. You can significantly lower the likelihood of a fatal accident with a motorcycle by taking a few extra seconds and carefully examining your blind zones before changing lanes.
Always be vigilant when scanning for motorbikes because they can easily pass unnoticed in a driver's blind spot or be hidden by other vehicles. Let's all work together to make the roads safer for everyone by always looking twice before changing lanes to avoid hitting a motorcycle.
The Next Road (thenextroad.com) is an affiliate of the Amazon Services LLC Associates Program, so you can access the Amazon marketplace when on this domain. We will earn a commission from your qualified purchases.