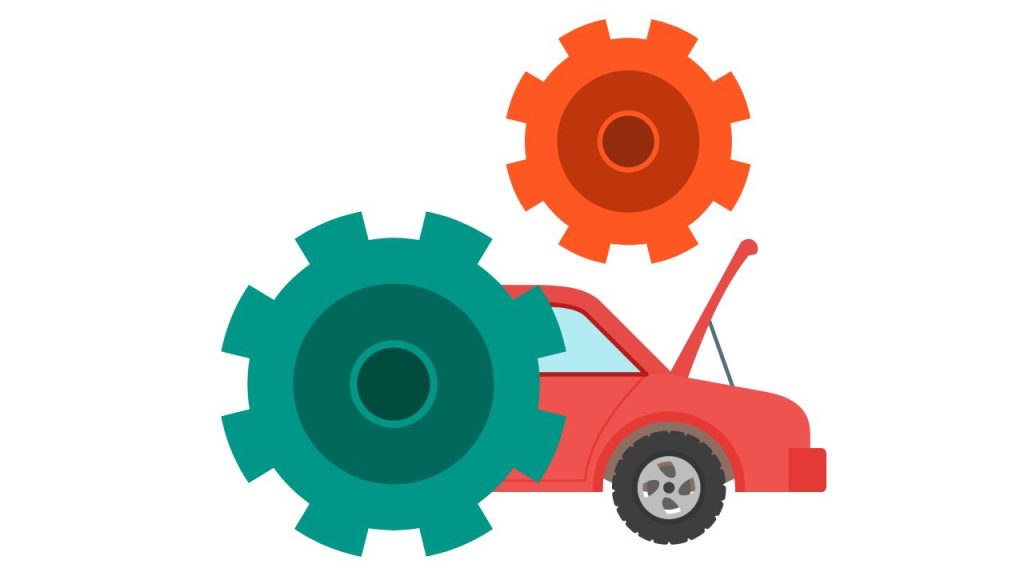 Why do my car sound like a Motorcycle? here you will know all in details. You're not the only one who has ever pondered why car sounds like a motorcycle as you're going down the road. Understanding the causes of this unusual noise will help calm all of your anxieties. It's a typical concern that many car owners have.
From engine troubles to exhaust system issues, there are several factors that could contribute to your car producing a sound reminiscent of a motorcycle. In order to get back the quiet and smooth ride you want, we will examine these potential causes in more detail in this post. So fasten your seatbelt and let's investigate the cause of your car's possible motorcycle-like noise!
There are several common reasons why do my car sound like a motorcycle
1. Exhaust system problem
An exhaust system that is broken or not working properly might make a car make an excessive amount of noise that sounds like a motorcycle. This may occur if there is an exhaust pipe or muffler leak, which will increase engine noise.
2. Aftermarket alterations
Some automobile owners install aftermarket exhaust systems to give their cars a louder, more aggressive sound that is comparable to that of motorcyclists. The stock muffler is frequently taken out and replaced with a performance-oriented one as part of these changes.
3. Engine Problems
Issues with the engine can also create unusual sounds in a car, making it resemble a motorcycle. For example, problems with the timing belt or valve train can lead to irregular engine noises.
4. Worn Out or Damaged Parts
Over time, certain engine and exhaust system parts might wear out or get damaged, changing the sound of the car. For instance, rattling or squealing noises resembling those of a motorcycle may be produced by worn-out belts or bearings.
5. Transmission Troubles
A faulty transmission system can sometimes cause unusual noises to emanate from a car's engine, leading it to sound like a motorcycle. This might be as a result of the transmission's gears needing more lube or being damaged.
6. Air Intake Problems
Any issue with the vehicle's air intake system, such as clogged filters or a broken throttle body, might interfere with the combustion process and cause an unusual engine sound that sounds like a motorbike.
7. Tires and Suspension
In some circumstances, tire or suspension faults might result in vibrations or uneven tire-to-road contact, creating a loud noise from below the car that may sound similar to a motorcycle.
Although some motorists purposefully tweak their exhaust systems for particular noises or performance improvements, it is crucial to remember that excessive noise can be a violation of municipal noise ordinances and may result in fines or penalties. A skilled mechanic should evaluate your car if it is making an odd noise that sounds like a motorcycle in order to identify and fix the underlying problem.
Possible solutions for the motorcycle-like sound
Here are several potential fixes for a motorcycle-like noise your automobile may be making:
1. Inspect the Exhaust System: You should look for leaks, cracks or loose parts in the exhaust system. Make repairs or substitute the damaged components if you encounter any problems.
2. Change or fix the muffler: A damaged muffler can make a loud, noticeable noise. Think about having it fixed or obtaining a new one.
3. Repair Damaged or Loose Heat Shields: Heat shields are made to screen other parts of the car from the excessive heat produced by the exhaust system. If they become loose or damaged, they can create vibrations and cause unusual noises. Tighten or replace them as necessary.
4. Address Engine Problems: Certain engine issues can cause abnormal sounds in your car. It's essential to have a mechanic diagnose and fix any underlying engine problems that may be contributing to the motorcycle-like sound.
5. Replace worn-out Belts or Pulleys: Worn-out serpentine belts or pulleys can make high-pitched noises resembling those produced by motorcycles. Have them inspected and replaced if needed.
6. Check Wheel Bearings: A faulty wheel bearing can sometimes produce whining or humming sounds, which might be mistaken for a motorcycle-like noise originating from the engine area. Have a professional examine the wheel bearings and replace them if necessary.
7. Investigate Transmission Issues: Certain transmission problems, such as worn gears or inadequate lubrication, can generate unusual noises that resemble those of motorcycles. Bring your car to a trusted mechanic for diagnosis and repair.
8. Don't Ignore Unusual Noises: If you notice any odd sounds coming from your car, it's crucial not to ignore them. Promptly address any potential issues by having your vehicle inspected by a qualified technician.
Read More: 12 Best Car Brands That Start With Y
Remember that diagnosing and resolving car issues requires expertise and specialized knowledge. If you're unsure about performing these repairs yourself, it's recommended to seek the assistance of a professional mechanic who can accurately diagnose and fix the problem.
Importance of diagnosing and fixing the issue
If you are experiencing a situation where your car sounds like a motorcycle, it is crucial to understand the importance of diagnosing and fixing the issue promptly.
1. Safety: Identifying and resolving any issues with your car's sounds is important for ensuring safety on the road. Unusual noises may be an indication of a more significant underlying problem that could potentially compromise the vehicle's performance or even pose a risk to you and other road users.
2. Prevent Further Damage: Ignoring strange sounds from your car can lead to more extensive and costly damage in the long run. Identifying and fixing the issue promptly can help prevent additional wear and tear on crucial components, ultimately saving you from expensive repairs later on.
3. Improved Performance: Addressing car sound problems can result in improved performance. Strange noises might be indicative of mechanical problems or inefficiencies that affect engine performance, fuel economy, or overall driving experience. Fixing these issues can restore your vehicle's performance to optimal levels.
4. Resale Value: Regular maintenance, including addressing any unusual sounds coming from your vehicle, helps maintain its resale value. Prospective buyers are often wary of purchasing cars with unresolved issues, so taking care of these concerns will ensure that you get the best value when selling or trading in your vehicle.
When to seek professional help
1. Persistent or worsening noise: If the motorcycle-like sound persists or gets worse over time, it is advisable to seek professional help. A trained mechanic will have the expertise to diagnose and resolve the underlying issue.
2. Lack of knowledge or experience: If you are unsure about the cause of the sound or lack the necessary knowledge and tools to fix it yourself, it's best to consult a professional. Attempting DIY repairs without proper understanding can potentially lead to further damage.
3. Safety concerns: If the car's performance is affected along with the unusual sound, such as loss of power or difficulty in controlling the vehicle, it is crucial to get professional assistance immediately. These symptoms could indicate a serious mechanical problem that needs expert attention.
4. Warranty coverage: It is advised to take your car to an authorized service facility for diagnosis and repairs if it is still covered by the manufacturer's warranty. This will allow you to guarantee that any required repairs are made appropriately without invalidating your warranty.
Remember that seeking professional help from qualified mechanics ensures accurate diagnosis and proper resolution of the issue, saving you time, money, and potential safety risks.
Tips for maintaining a quiet-running car
If your car sounds like a motorcycle, there could be several reasons behind it. To maintain a quiet-running car, regular maintenance is key. Make sure to have routine maintenance performed on your vehicle and adhere to the manufacturer's suggested maintenance schedule. Keep an eye on your tires' condition as well, as worn-out or incorrectly balanced tires can amplify road noise. Additionally, check for any loose parts under the hood that may be causing vibrations and noises while driving.
Conclusion of why do my car sound like a motorcycle
There could be lots of possible explanations the reason why your car sounds like a motorcycle. It could possibly be a consequence of a defective exhaust system, a muffler that is worn out and sometimes an issue with the engine. You can efficiently solve the issue by locating the noise's actual source.
Regular inspections and maintenance are essential to avoiding such problems in the first place. Take your car to a qualified mechanic for additional assessment and repairs if you are unable to identify or resolve the issue yourself. Remember, addressing any unusual noises promptly can help ensure the longevity and performance of your vehicle.
The Next Road (thenextroad.com) is an affiliate of the Amazon Services LLC Associates Program, so you can access the Amazon marketplace when on this domain. We will earn a commission from your qualified purchases.