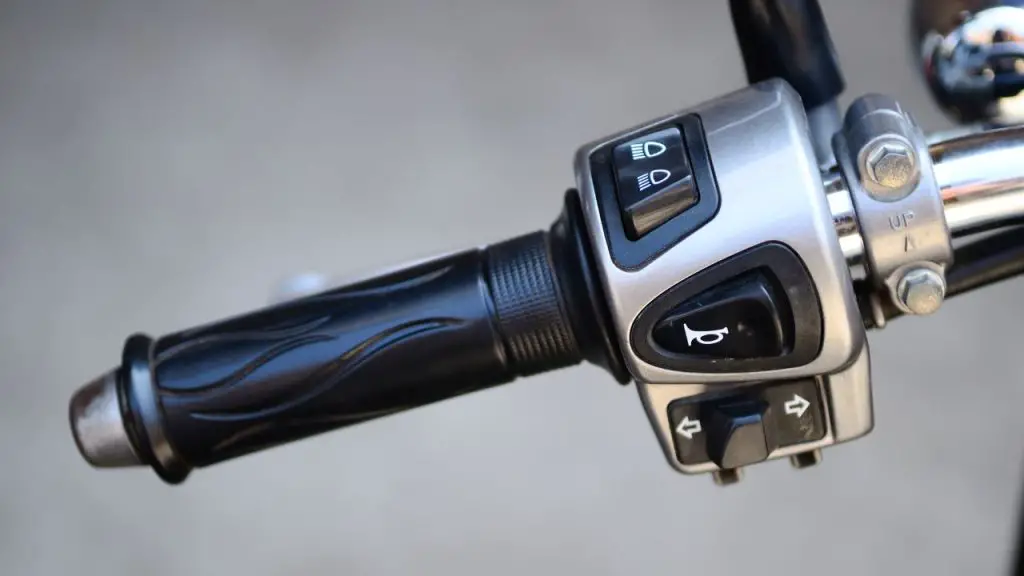 What are forward controls on a motorcycle? We shall study the idea of forward controls in this post, as well as their use, advantages, and world of motorbikes. Read on to learn all there is to know about motorcycle forward controls, whether you're a seasoned rider or just interested about these technical marvels.
What are forward controls on a motorcycle?
Forward controls on a motorcycle are a set of foot controls that are positioned further forward than the standard mid-mounted foot pegs and controls. These controls include the shifter lever for changing gears and the brake pedal for applying brakes. They allow the rider to stretch their legs out more comfortably while riding, especially during long rides or cruising at lower speeds. Forward controls are commonly found on cruiser-style motorcycles and offer riders a relaxed riding position with their feet positioned forward.
Advantages of using forward controls
Using forward controls on a motorcycle offers several advantages:
1. Riding Comfort: Forward controls provide a more relaxed and stretched-out riding position, reducing fatigue and increasing comfort, especially during long rides.
2. Leg Position: The more forward positioning of the foot pegs enables riders with longer legs to spread out and assume a more ergonomic riding position.
3. Better Balance: The rider's weight is more equally distributed between the front and back of the motorbike while using forward controls, which improves overall balance and stability, especially at slower speeds or when making slow movements.
4. Better Footing: By shifting the rider's feet forward, it becomes easier to plant them firmly on the ground while coming to a stop or navigating parking lots, providing better stability and control over the bike.
5. Customization Options: Many motorcycles come with adjustable forward controls, allowing riders to fine-tune their riding position based on their preferences and body proportions.
6. Style and Aesthetics: Forward controls can give motorcycles a sleeker and more aggressive look. While they can be found on other motorbike types as well, they are frequently connected with cruiser-style bikes.
Read More: How Much Does It Cost To Wrap A Motorcycle?
It's crucial to remember that while forward controls may provide some riders with these benefits, they may not be appropriate for everyone. In the end, everything comes down to personal choice, body type/shape, riding technique, and the particular motorbike being ridden.
How do forward controls work?
Forward controls on a motorcycle are a modification to the positioning of the foot pegs and controls. Typically, on a stock motorcycle, the foot pegs and controls are positioned closer to the rider's body. In contrast, forward controls move these components further forward, extending them towards the front of the bike.
This modification changes the riding position by shifting the rider's feet and legs forward. Instead of having their feet positioned directly beneath them, riders with forward controls will have their feet stretched out ahead of them. This results in a more relaxed and laid-back position.
To install forward controls, the original foot peg mounts are removed or modified, and new mounting brackets are installed to extend them forward. The brake pedal, gear shifter, and other relevant control mechanisms are also adjusted to accommodate the new position.
Steps to install forward controls
Installing forward controls on a motorcycle typically involves the following steps:
1. Obtain the appropriate tools: Before starting the installation, make sure you have all the necessary tools on hand. Allen keys, wrenches, screwdrivers and possibly a wrench for torque are a few instances of it.
2. Take out the old foot pegs and controls: Begin by taking out the old foot pegs, shift linkage, brake pedal assembly and any other parts that need to be swapped out for the new controls. Instructions on how to remove these pieces specifically can be found in the motorcycle's manual.
3. Get the mounting brackets ready. The forward control system ought to include mounting brackets that fasten to the frame of your motorcycle. To set and fasten these brackets in place correctly, adhere to the manufacturer's instructions.
4. Install the new foot pegs and controls: After putting the mounting brackets in place, you may start installing the new foot pegs, shift linkage, brake pedal assembly, and other control parts that are included in your forward control package. Check that everything is positioned correctly and fixed securely in accordance with the manufacturer's recommendations.
5. Adapt for rider comfort: After all of the new parts are fastened, spend some time modifying their locations to suit your own preferences for comfort while riding. This may entail altering the foot pegs' height and angle as well as the brake and shift levers' locations.
6. Double-check all connections: Before taking your motorcycle out for a ride, carefully inspect all connections and make sure they are tight and secure. Test each control component by operating them manually to ensure proper functionality.
7. Test ride and fine-tune if necessary: Take your motorcycle for a short test ride in a safe area to ensure that everything is working smoothly. Pay attention to how comfortable and natural it feels to operate the forward controls. Make any necessary adjustments until you discover the ideal configuration.
It is essential to keep into mind that the process of installation could vary based upon the exact model and year of the motorcycle as well as the forward control kit you are using. For proper installation instructions and safety measures, always refer to the instructions provided by the manufacturer. It is advised to get expert assistance from a licensed mechanic or motorcycle specialist if you are hesitant or uneasy about doing the installation yourself.
Considerations
When considering installing forward controls on a motorcycle, there are several factors to take into account:
1. Riding Style: Forward controls are commonly installed on cruiser-style motorcycles to provide a relaxed riding position with the feet positioned forward. Consider if this riding style aligns with your preferences and the type of motorcycle you own.
2. Ergonomics: Evaluate the ergonomics of your bike and how forward controls may affect your comfort and riding experience. Determine if the changed foot position will suit your body size, leg length, and riding posture.
3. Adjustability: Check if the forward controls you are considering offer adjustability options. This allows for customization to fit individual rider preferences and optimize comfort.
4. Compatibility: Ensure that the forward controls you choose are compatible with your specific motorcycle make and model. Some aftermarket options may have different mounting requirements or may only be designed for certain bikes.
5. Budget: Consider your budget as aftermarket forward controls can vary in price range depending on brand, material, and features offered. Research and compare different options to find the best option within your budget.
6. Skill Level: Assess your mechanical skills or seek professional assistance if needed. Installing forward controls may require some technical knowledge or expertise in handling tools and working on motorcycles.
7. Legalities: Depending on your location, modifications like installing forward controls may need to comply with local regulations and legal requirements regarding vehicle modifications. Ensure that the changes you make adhere to any legal guidelines in your area.
8. Professional Installation: If you are unsure about installing forward controls yourself or if you lack confidence in performing the installation correctly, it is recommended to consult a professional mechanic who has experience with such modifications.
As always, refer to the manufacturer's instructions for specific guidance related to the forward control kit you purchase, as each installation process might have some variations depending on the particular brand or motorcycle model.
Conclusion
In conclusion, forward controls offer several advantages for motorcycle riders in terms of comfort and control. They provide a more relaxed riding position by allowing riders to stretch out their legs, reducing fatigue and strain on long journeys. Additionally, they enhance stability and maneuverability by shifting the rider's center of gravity towards the rear wheel.
The Next Road (thenextroad.com) is an affiliate of the Amazon Services LLC Associates Program, so you can access the Amazon marketplace when on this domain. We will earn a commission from your qualified purchases.