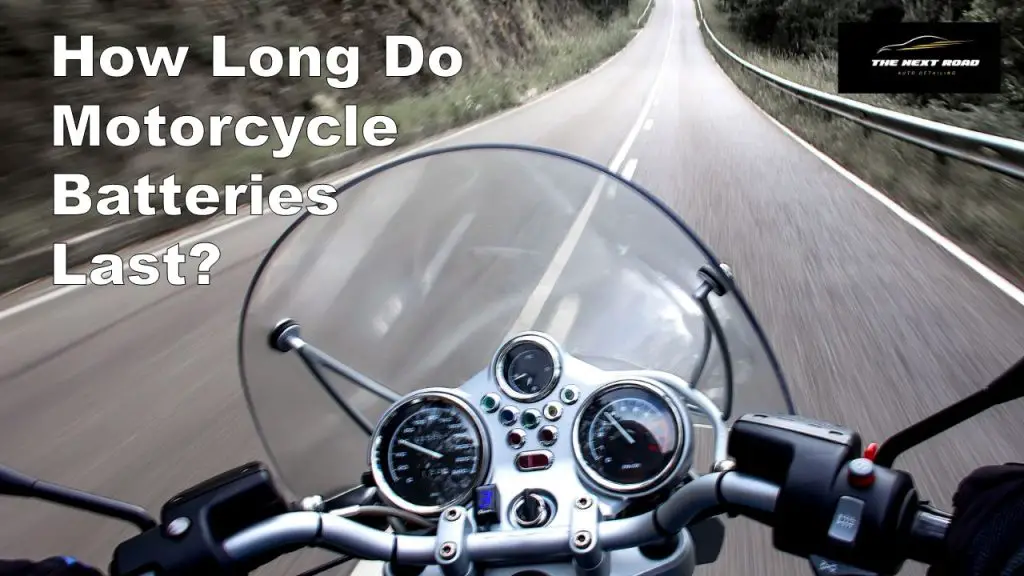 Wondering how long do motorcycle batteries last? Find out the best tips and tricks to make your battery last longer, saving you time and money. We hope you will get full information from here.
The importance of motorcycle batteries
Motorcycle batteries play a crucial role in the functionality of motorcycles. They provide the electrical energy needed to start the engine and power various electrical components like lights, indicators, and communication devices. 
Here are some key reasons why motorcycle batteries are important:
1. Starting the engine: Motorcycle batteries supply the initial burst of energy required to start the engine. A well-maintained battery ensures a reliable starting mechanism, allowing riders to quickly get on their way.
2. Powering electrical systems: Modern motorcycles have various electrical components that require power from the battery. This includes lights (headlights, taillights), turn signals, horn, as well as auxiliary devices such as GPS units, charging ports, and heated grips or seats. A strong battery ensures these features function properly while on the road.
3. Charging mobile devices: With many riders relying on smartphones for navigation and communication, having a functional battery is essential for charging these devices during longer rides.
4. Emergency situations: If you find yourself stranded due to a breakdown or other unforeseen circumstances, a reliable battery can greatly assist in calling for help using your phone or operating emergency hazard lights.
5. Maintaining security systems: Many motorcycles today come equipped with security features such as alarms and immobilizers that require electrical power supplied by the battery.
To ensure optimal performance and longevity of your motorcycle battery:
1. Regular maintenance: It's important to regularly inspect your battery for signs of corrosion, loose connections, or physical damage. Clean any corrosion buildup around terminals using baking soda and water solution followed by a protective coating of petroleum jelly.
2. Charging habits: Adhere to proper charging practices such as using a suitable charger or maintainer designed specifically for motorcycle batteries. Undercharging might result in corrosion buildup while overcharging can cause premature wear.
3. Riding frequency: If you don't ride your motorcycle often or leave it unused for extended periods, consider using a maintenance charger or disconnecting the battery to prevent discharge.
4. Proper storage: If you intend to put your motorcycle away for an extended period of time, you make sure the battery is completely charged and keep it out of direct sunlight.
5. Replacement: Over time, batteries may become less effective with holding a full charge. In order to prevent becoming stranded or jeopardizing your safety, that it's essential to keep an eye on the battery's performance and replace it as necessary.
Factors that affect battery lifespan
The lifespan of a motorcycle battery can be dramatically impacted by a number of matters. Firstly, the battery's brand and quality are very important. The batteries from premium brands normally have a longer lifespan compared to those from less expensive brands due to the employ better materials and manufacturing processes.
Second, the environment can have a significant impact on battery longevity. A motorcycle battery can age more quickly in extreme temperatures, both hot and cold. High heat quickens chemical processes inside the battery, causing rapid deterioration. On the other hand, a battery's capacity to store a charge may decline in colder climates.
Read More: How To Remove Tire Marks From Car?
Typical lifespan of motorcycle batteries
The typical lifespan of motorcycle batteries can vary depending on several factors. A motorbike battery can typically last 2 to 5 years, depending on a number of variables. These include the quantity of use, the battery's quality, maintenance routines, and environmental factors. To prevent unforeseen problems while riding, motorcyclists must be aware of the state of their battery and replace it as needed.
Regular usage of the motorcycle tends to extend the battery's life as it keeps the internal components active and prevents corrosion. Conversely, if the motorcycle is not used frequently or left idle for extended periods without any maintenance or charging, it can lead to a shorter lifespan for the battery.
Signs of a dying battery
Knowing the signs of a dying battery is crucial for motorcycle owners, as it helps prevent unexpected breakdowns and inconvenience on the road. There are several signs that indicate a motorcycle battery is dying:
1. Difficulty starting the engine: A weak battery may be the cause of your motorcycle's difficulty starting or numerous attempts before the engine turns over.
2. Dimming lights: If your motorcycle's headlights or other electrical components seem dim or flicker while the engine is operating, it may be a sign that the battery is running low.
3. Slow cranking: If you notice that the engine is cranking sluggishly or turning over slowly when starting, it may be due to a weakening battery.
4. Clicking sound: When you try to start your motorcycle and hear a clicking sound but the engine doesn't turn over, it can often point to a low battery charge.
5. Frequent jump-starts: If you frequently need to jump-start your motorcycle or rely on external power sources to get it started, it's likely that your battery needs replacing.
6. Swollen or bloated appearance: A swollen or bloated battery case could be an indication of internal damage caused by age or improper maintenance.
7. Corrosion buildup: The presence of corrosion around the battery terminals can impede its performance and signal that it needs attention.
If you experience any of these signs, it's recommended to have your battery tested by a professional or replace it if necessary.
Common mistakes to avoid
1. Neglecting Regular Maintenance: Neglecting routine battery maintenance is one of the most frequent errors motorbike owners make. Motorcycle batteries need to be properly maintained and cared for, just like any other type of vehicle, to ensure lifetime. Your battery's lifespan and performance may be shortened if you don't routinely check on it. Its lifespan can be significantly increased by performing simple tasks like cleaning the terminals, checking the fluid levels, and making sure the connections are safe.
2. Overcharging or Undercharging: Another error that riders frequently commit is charging their motorcycle batteries incorrectly. When a battery is overcharged, excessive heat is produced that might harm internal components. This happens if the battery is attached to a charger for too long or at a voltage that is too high. On the other side, undercharging refers to failing to giving the battery sufficient energy to maintain it operating at its best, that over time causes sulfating and a reduction in capacity. It's crucial to use a compatible charger with your specific battery type and follow manufacturer recommendations on charging times and voltages to avoid these pitfalls.
3. Not Riding Frequently: Motorcycle batteries are designed to be constantly charged through regular use. However, one common mistake many riders make is leaving their bikes sitting idle for extended periods without starting or riding them regularly enough. When left unused for an extended duration, the battery slowly loses its charge due to small internal electrical drains inherent in every vehicle system, resulting in premature failure or reduced lifespan overall.
Importance of proper battery maintenance
The battery must first be kept clean and free of any corrosion or debris. Cleaning the terminal connections with a solution of baking soda and water can help to maintain normal electrical flow and prevent voltage drop.
Secondly, regular inspection of the battery's fluid levels is crucial for its longevity. Most modern motorcycle batteries are maintenance-free, sealed units; however, some still require periodic fluid checks and top-ups with distilled water. Ensuring that the fluid levels are at an appropriate level guarantees optimal performance.
Finally, proper storage during winter months or extended periods of non-use is vital for maintaining motorcycle batteries' lifespan. Storing them in a cool, dry place away from direct sunlight helps prevent self-discharge and keeps them in good condition for longer durations.
Conclusion of how long do motorcycle batteries last
In conclusion, a motorbike battery's lifespan might vary depending on an array of variables, like usage, maintenance & weather. A motorcycle battery can typically last anywhere from two to five years. However, periodic upkeep and good care may significantly improve its longevity. It is essential for maintaining the battery charged while not in use as well as to avoid overcharging and undercharging it. Additionally, keeping the motorcycle in a clean you need to temperature-controlled space will increase the battery's lifespan.
By following these guidelines, motorcycle owners can maximize the longevity of their batteries and ensure smooth rides for years to come. Remember, taking care of your battery means taking care of your overall riding experience.
The Next Road (thenextroad.com) is an affiliate of the Amazon Services LLC Associates Program, so you can access the Amazon marketplace when on this domain. We will earn a commission from your qualified purchases.