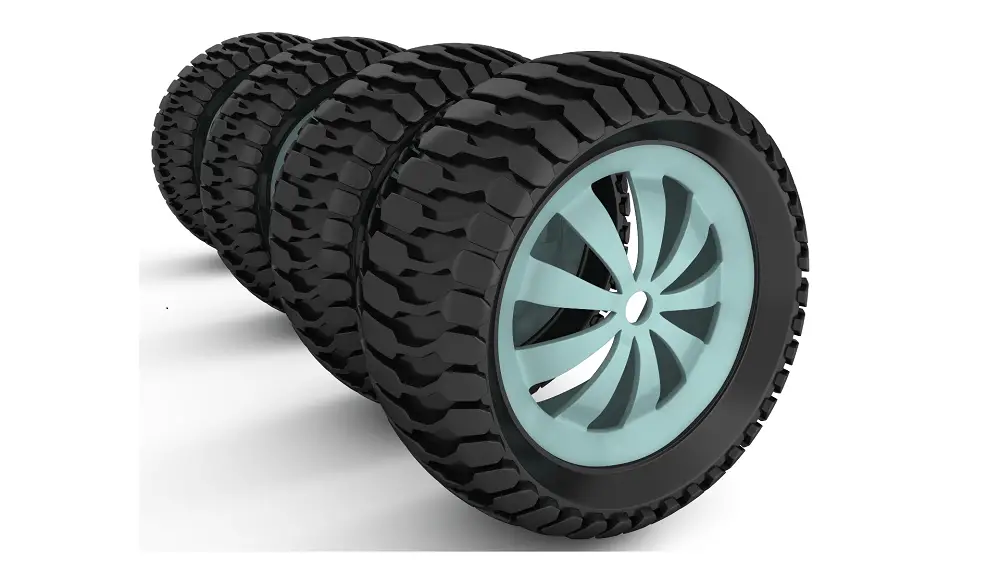 Which is the best all season tire?
Which is the best all season tire? Is a universal query among drivers? Making the best decision can be challenging with so many available types and brands. Fortunately, there are a few important elements that can guide you in choosing the tire that works the best in each season. This article will examine what makes an all-season tire one of the greatest ones available and offer some excellent suggestions for your car.
All Season Tires Means
All-weather tires, also referred to as all-season tires, have been designed to work well in various kinds of weather situations. These tires' design has been tailored to offer grip on both dry and wet terrain and improve balance when traveling on icy or snowy routes. In order to maintain flexibility and traction in cooler temperatures and provide better traction in the winter, this type of tire is often made of a rubber compound.
Read More: 8 Best 225-60r18 All Terrain Tires
Benefits of All Seasons Tires
Among the majority of motorists in North America, all-season tires are the best option because of their range of uses and price. On all types of roads, including those that are dry, rainy, or moderately snow-covered, they provide balanced performance. They provide better traction on icy roads and also have superior tread life compared to summer or winter tires. Additionally they feature an optimized rubber compound that provides an ideal blend of grip, rolling resistance and durability throughout the year. All-season tires also provide excellent ride comfort due to their design that offers stability at higher speeds. Furthermore, all-season tires are usually cheaper than summer or winter tire so they can be a great option for budget-conscious drivers.
Types of All Seasons Tires
In most areas, all-season tires are suited for year-round use since they combine a variety of performance qualities. Standard all-season and performance all-season tires are the three main groups of tires for every season.
In North America, the most common type of tire are the standard all-season tire. They provide excellent grip on dry roads and offer reasonable wet traction and snow grip. Standard All Season Tires tend to be more durable than other types, but they don't offer the same level of performance or handling characteristics as other types of tires.
All Weather Tires are designed to provide superior performance in both winter and summer conditions. They have specialized rubber compounds that remain flexible even at cold temperatures, providing better grip when driving in snow or icy conditions. All Weather Tires also typically feature sipes (tiny slits) which help improve traction on slippery surfaces such as ice or mud.
Performance All Season Tires combine the best attributes from standard all-season tires with those from high-performance summer tires. These tires feature an advanced tread pattern that offers improved cornering stability as well as greater braking power on wet roads than standard all-season tires do.
Factors to Consider
There are a few things to take into consideration while selecting an all-season tire. The dimension of the tire and its suitability for the brand and model of your car remain the primary factors to consider. Before making a purchase, confirm that the tires you need fit on your vehicle. Different vehicles require different tire sizes. Furthermore, consider the type vehicle terrain you are going to be driving upon: will it mainly be either on- or off-road? This data might assist you in choosing a tire which is built to perform at its greatest in certain conditions.  Finally, think about the quality of the tire-some tires boast longer lasting treads than others and may come with extended warranties or other benefits. Do research on any potential tires before committing to them.
Popular All Seasons Tires
All-season tires are a great choice for drivers who want performance in any type of weather. When looking for the best all season tire, consider the tire's overall construction as well as its tread design and compound. Additionally, research customer reviews to get an idea of how well the tire performs in various conditions. Some popular all-season tires include Continental ExtremeContact DWS06, Bridgestone Blizzak WS80, Michelin Defender, Pirelli Cinturato All Season Plus, Goodyear Assurance TripleTredTM All-Season, Yokohama Avid Ascend GT and more. Do your study before making a buying selection because each stands out from the competition because to its own special qualities.
Pros and Cons
Pros:
All-season tires offer maximum performance in variable weather conditions. They provide better traction and grip on wet roads, improved handling in snow and ice, and increased braking power. Additionally, the tread pattern on these tires is developed for even wear, which improves driving performance and increases tire life.
Cons:
All-season tires have the drawback that they don't perform as well as dedicated winter or summer tires. This implies that all-season tires can have trouble keeping up with more specialized options in harsh weather conditions, such as deep snow or extreme heat. All-season tires also frequently cost a little bit more than single-season tires due to their design optimization for many seasons.
Conclusion
In conclusion, the best all season tire for any driver will depend on a few factors. Many drivers find that the Michelin Defender LTX M/S provides the best performance and value while others prefer Goodyear Assurance TripleTred All-Season tires. When selecting an all-season tire that will corresponded to your needs and keep your safe, it's vital to take into account your driving style, vehicle type, and budget. For you to choose the best tire for you, it's also a good idea to do study of various brands and study customer reviews. In the end, you are going to be able to choose the ideal set on all-season wheels in your vehicle with careful research and consideration of your needs.
Image
Product
Details  
Price
Continental ExtremeContact DWS06
Brand: Continental
Seasons: NON_WINTER
Size: 275/40 ZR 20
Rim Size: 28.66 Inches
Tire Aspect Ratio: 40 Millimeters
Load Index Rating: 106
Check Price
Bridgestone Blizzak WS80
Brand: Bridgestone
Seasons: Winter
Size: 245/50R18
Rim Size: 18 Inches
Section Width: 245 Millimeters: Tire Aspect Ratio
50.0
Load Index Rating: 104.0
Speed Rating: H
Load Capacity: 1929 Pounds
Tread Depth: 12 32nds

Check Price
Michelin defender ltx m/s 275/55r20
Brand: MICHELIN
Seasons: Year Round
Size: 275/55R20
Rim Size: 20 Inches
Section Width: 275 Millimeters
Tire Aspect Ratio: 55.0
Load Index Rating
113.0
Speed Rating: H
Load Capacity: 2304 Pounds
Tread Depth: 10.5 32nds

Check Price
The Next Road (thenextroad.com) is an affiliate of the Amazon Services LLC Associates Program, so you can access the Amazon marketplace when on this domain. We will earn a commission from your qualified purchases.