In many different industries, including building, manufacturing, and metalworking, abrasive wheels are frequently used. For cutting, grinding, and polishing materials like metals, stones, and concrete, these instruments are essential. However, using abrasive wheels can also pose serious risks to workers if not handled properly. That is why it is essential to perform tests on abrasive wheels to ensure their safety.
In this article, we will discuss the different tests that should be performed on abrasive wheels before being used in any work operation. These tests will help identify potential hazards and defects that may cause accidents or injuries to workers. By understanding the importance of testing abrasive wheels, employers can create a safer workplace for their employees while maintaining productivity levels.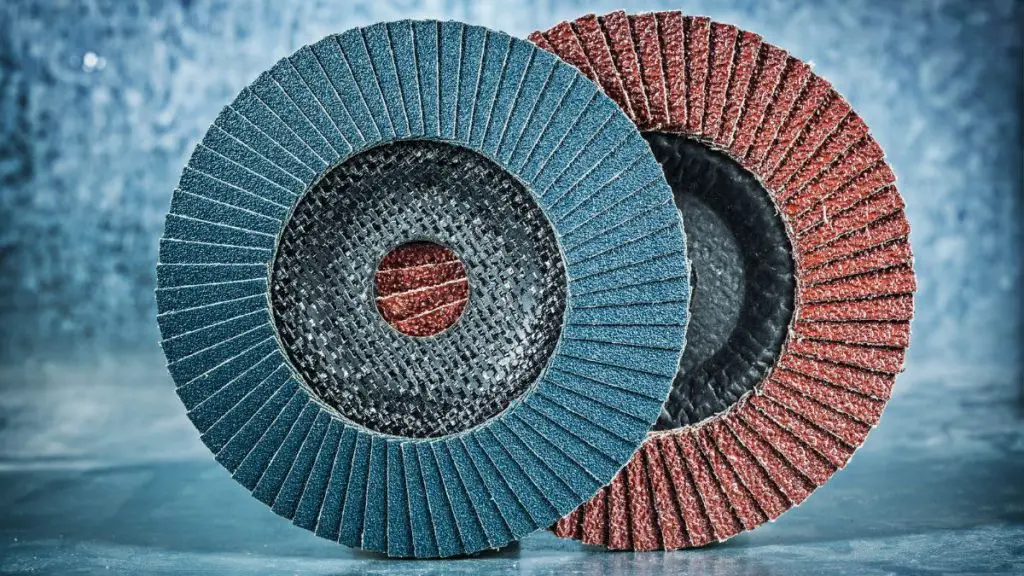 Importance of testing abrasive wheels
One of the most important tests that should be performed on abrasive wheels is the ring test. This entails tapping the wheel's edge with a non-metallic tool to look for any structural flaws or cracks. The wheel is safe to operate and free from any faults if a loud, clear ringing sound is heard.
Visual examination is another vital test, during which you should look for wear and tear indicators like chips, cracks, or discoloration. Any irregularities in the form or texture of the wheel's surface could be a sign that it has been overused or misused and consequently damaged.
What test should be performed on abrasive wheels
1. Visual Inspection: Checking for cracks, chips, and wear
2. Balance Test: Ensuring proper weight distribution
3. Speed Test: Verifying maximum operating speed
4. Burst Test: Evaluating strength and durability
5. Noise Level Test: Measuring decibels during operation
1. Visual Inspection: Checking for cracks, chips, and wear
Visual inspection is a crucial step in checking the integrity of abrasive wheels. The inspector should carefully examine the wheel's surface, looking for any visible cracks, chips or wear. Cracks can be caused by excessive force or pressure on the wheel, while chips can result from contact with hard objects during use. Wear may indicate that the wheel has been used beyond its intended life span.
In addition to visual inspection, there are other tests that should be performed on abrasive wheels. One important test is the ring test. This involves lightly tapping the side of the wheel with a non-metallic object such as a wooden mallet and listening for a clear ringing sound. A dull thud could indicate that there are internal cracks in the wheel which could lead to failure during use.
Another critical test is the spindle speed check. The maximum operating speed of an abrasive wheel should be clearly marked on its label and must never be exceeded. Inspectors should verify that the machine's spindle speed matches this maximum limit before each use to ensure safe operation and prevent damage to both the machine and abrasive wheel.
2. Balance Test: Ensuring proper weight distribution
For abrasive wheels to function correctly and avoid mishaps or damage, they must be properly balanced. For this reason, they should undergo a balance test before usage. The balance test ensures that the weight distribution of the wheel is even, which prevents vibrations and wobbling while in use.
The first step in performing a balance test on an abrasive wheel is to remove any debris or dirt from it. Next, place the wheel horizontally on two parallel knives or mandrels and rotate it slowly. Watch for any vibration or wobbling, as this indicates that the wheel is not properly balanced. If there are any issues with balancing, weights can be added or removed until the wheel spins smoothly.
It's important to note that a balance test should be done regularly as part of routine maintenance for abrasive wheels. This will ensure continued safety and reliability when using these tools in various applications such as grinding, cutting or polishing materials like metal, stone and concrete.
3. Speed Test: Verifying maximum operating speed
A speed test to confirm the maximum operating speed should be carried out when it comes to abrasive wheels. It is essential when using the wheel at speed greater than those for which it was designed may end in catastrophic failure, serious damage, or even death. The wheel is put on the planned machine during the test and the rotational speed of the wheel is measured using a device called a tachometer. The measured speed should never exceed the maximum operating speed listed on the wheel.
Another important aspect of conducting a speed test on abrasive wheels is ensuring that all safety guards are in place and properly adjusted before conducting any testing. It's also essential to check for any visible defects or damage on both the wheel and machine prior to running any tests.
4. Burst Test: Evaluating strength and durability
Abrasive wheels are crucial components in various industries such as manufacturing, construction, and automotive. That is why it's essential to perform a burst test to evaluate the strength and durability of an abrasive wheel.
The burst test involves subjecting the wheel under pressure until it ruptures or bursts. This way, you can determine its maximum operating speed or load capacity before failure occurs. The result of this test helps ensure that the abrasive wheel can withstand extreme conditions without breaking or disintegrating. Also, performing this test regularly ensures compliance with safety regulations and minimizes accidents in the workplace.
5. Noise Level Test: Measuring decibels during operation
One important test that should be performed on abrasive wheels is a noise level test. This involves measuring the decibels produced by the wheel during operation. Excessive noise levels can indicate potential safety hazards or problems with the wheel's design or composition.
To conduct a noise level test, a decibel meter should be placed at a predetermined distance from the abrasive wheel during operation. The sound level readings should be recorded and compared to industry standards and regulations for safe noise levels in the workplace.
Regularly performing noise level tests on abrasive wheels can help ensure that they are operating safely and effectively, as well as identify any potential issues early on before they become major problems.
The Next Road (thenextroad.com) is an affiliate of the Amazon Services LLC Associates Program, so you can access the Amazon marketplace when on this domain. We will earn a commission from your qualified purchases.