Here we will discuss what should be checked for when inspecting wheel bearing seals. We'll go over everything, from visual inspection methods to typical issues that could point to a wheel bearing issue with your car. Early detection of these problems can help you avoid more costly repairs down the road, saving you time and money in the long run.
What should wheel bearing seals be checked for step by step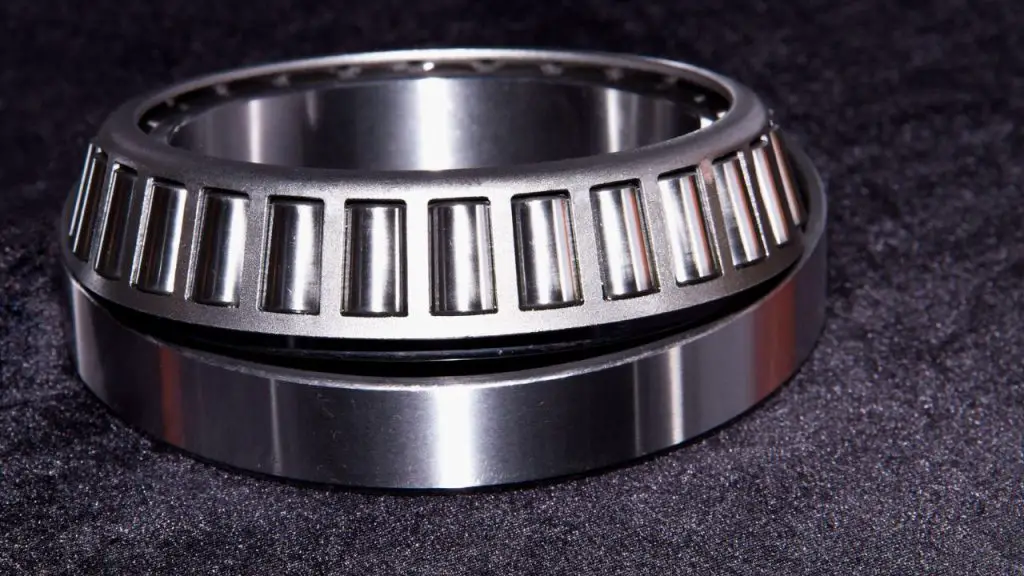 Visual Inspection: Checking for cracks or tears
It's crucial to look for any fractures or tears in the rubber substance while visually inspecting wheel bearing seals. These kinds of harm can be brought on by severe wear and tear over time, exposure to harsh chemicals or extreme temperatures, or even collisions with road debris.
The seal may leak and become contaminated within the wheel bearing assembly if it has cracks or rips. This may harm other parts like brake rotors and calipers as well as premature wear and failure of the bearings themselves.
Therefore, during routine maintenance checks it is necessary to carefully look for any symptoms of deterioration on any wheel bearing seals. If any issues are found, it is best to replace the damaged seals immediately before they cause further problems down the line.
Lubrication: Ensuring proper lubrication levels
Wheel bearings are one of the essential parts that require the right lubrication. These small parts, that support your automobile's load and allow the wheels to spin freely, so these are essential for keeping your car running smoothly. However, if they are not properly lubricated it may end in significant harm as well as accidents. Therefore it's important to make sure your wheel bearings have enough oil all the times.
You should routinely examine the bearing seals in your wheel bearings to determine their state of lubrication. The seals serve as barriers that keep the internal components clean and trap grease. These seals may permit dirt and moisture to enter if they are damaged or worn down over time, leading to corrosion or rusting. Therefore, it's imperative to constantly inspect them for any indications of wear or damage.
In conclusion, maintaining proper lubrication levels in wheel bearings is crucial for safe driving and extending their lifespan. By checking wheel bearing seals regularly, you can detect any potential issues early on before they escalate into more significant problems. Therefore, make sure you inspect them at least once every six months or during routine maintenance checks and replace them when necessary.
Leakage: Looking for signs of fluid leakage
When it comes to fluid leakage in your vehicle, one important area to check is the wheel bearing seals. These seals are responsible for keeping grease and other lubricants inside the bearings while also preventing dirt and debris from entering. Signs of a leaking wheel bearing seal may include grease or oil stains on the inside of your wheels, a grinding noise when turning corners, or a shimmy in your steering wheel.
To check for a leaky seal, first inspect the area around each wheel for any signs of fluid buildup or residue. The next step is to remove each wheel and physically check the raceways and bearings for wear or damage. The most effective plan of action is to have a qualified mechanic inspect the seals and bearings if you discover any leaks or damage so they can identify and fix any problems.
When it comes to making certain your vehicle operates smoothly and effectively, routine upkeep is essential. Regularly checking your wheel bearing seals for signs of leakage can help prevent costly repairs down the road while also improving your overall driving experience.
Noise: Listening for unusual noises while driving
It's crucial to remain vigilant when driving and be aware of any odd noises that can point to an issue with your car. A grinding or humming sound coming from the wheels is one such sound to listen for. Wheel bearings, which are crucial for sustaining the weight of your automobile and enabling the wheels to spin freely, may be showing signs of wear.
Start by listening for any odd noises when driving at moderate speeds to identify worn wheel bearings. A skilled mechanic should check your bearings if you notice a grinding or buzzing noise emanating from one or more wheels. In addition to audible signs of wear, you may also notice uneven tire wear or excessive vibration while driving.
Wheel bearing wear can cause major road safety problems if it is not addressed. They increase your danger of being in an accident by causing your tires to wobble or possibly completely separate from your car. Make sure to frequently inspect your wheel bearings as part of normal maintenance to avoid these issues and guarantee your car runs at its best.
Wear and Tear: Examining wear patterns on the seal
Wheel bearing seals are an essential part of the wheel assembly because they keep contaminants from getting into the bearing. The seal may develop wear patterns as a result of continuous exposure to dust, dirt, and other debris. To find out if there are any underlying problems that require treatment, it is crucial to look at these wear patterns.
Wheel bearing seal wear patterns can appear in a variety of ways, such as cracking or tearing along the seal's edge or flat patches that indicate uneven pressure distribution. Numerous things, including poor installation, insufficient lubrication, and excessive heat accumulation, might contribute to these wear patterns. A faulty seal can cause premature wheel bearing failure, which poses a major risk to the safety of drivers.
Routine checks should be carried out to guarantee the best performance and longevity of wheel bearings and their seals. Along with looking for leaks around the edges, this inspection should look for any obvious signs of wear on the seal surface. To ensure the continued safe functioning of your vehicle, it is advised that any defects found during inspection be replaced right away.
The Next Road (thenextroad.com) is an affiliate of the Amazon Services LLC Associates Program, so you can access the Amazon marketplace when on this domain. We will earn a commission from your qualified purchases.