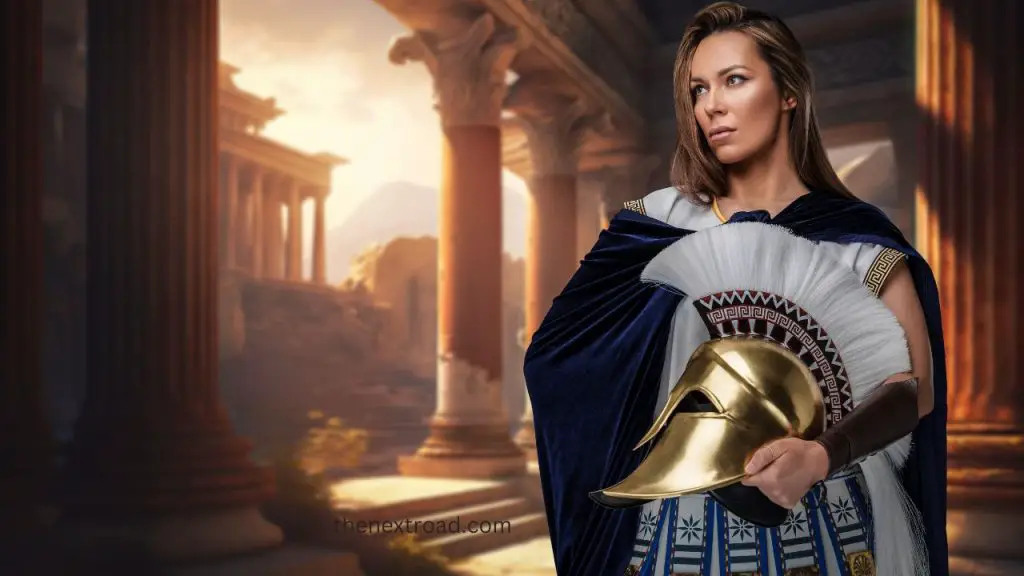 Unveil the mysteries behind a bascinet helmet and explore its captivating history. Learn about its evolution and significance in ancient warfare.
What is a bascinet helmet?
A style of medieval headgear called a bascinet was quite common in Europe in the 14th and 15th century. It was distinguished by having an open face & a rounded or conical form that protected the head and neck. The bascinet typically had a visor or full-face protection that could be lowered for additional defense, and often included a chainmail curtain to protect the lower face and throat. It was commonly worn by knights and men-at-arms during this period.
Who wore the bascinet helmet?
The bascinet helmet was primarily worn by knights and men-at-arms during the medieval period in Europe. These were skilled warriors who typically served as mounted cavalry and fought in battles or tournaments. While still allowing for adequate visibility and mobility for the wearer, the bascinet provided good protection for the head and neck. In order to give additional protection for the face and throat, it was frequently worn in combination with other armor components, such as a chainmail coif.
What is the history of the bascinet helmet?
A style of medieval headgear that dates back to the 14th century is the bascinet helmet. It was created to offer head and facial protection while also allowing for decent visibility and ventilation during combat. The name bascinet is derived from the Old French word baschin, meaning little basin, which accurately describes its shape.
Initially, the bascinet helmet was worn by knights and other heavy cavalrymen in Europe. It had a conical shape with a rounded top and an extended visor that covered the face. Over time, variations of the bascinet emerged, such as the great bascinet which had a taller apex and an attached mail avenalin for added neck protection.
During its history, various modifications were made to enhance both defensive capabilities and comfort. Additional features like cheek guards, nasal guards, or even decorative elements were incorporated into different versions of this helmet. As armor technology evolved, so did the design of helmets like the bascinet.
Overall, from its origins as a practical yet simple design to later adaptations catering to different needs on the battlefield, the history of the bascinet helmet illustrates how medieval warfare influenced advancements in protective headgear.
When did the bascinet stop being used?
As time went on, advancements in armor technology led to the development of more effective helmets such as the armet or close helmet. These new designs offered superior protection with additional features like full-face visors and articulated cheek pieces. Consequently, the use of bascinets gradually declined from around the late 15th century. By this time, plate armor had become increasingly popular among knights due to its improved defensive capabilities.
The decline of bascinets was also influenced by changes in warfare tactics and weaponry. The introduction of firearms played a significant role as they rendered traditional armor less effective against bullets or projectiles. As firearms became more prevalent on battlefields from the 16th century onwards, heavy plate armors including bascinets started losing their prominence entirely – eventually becoming obsolete by the end of the Renaissance period.
What is the difference between the great helm and the bascinet?
Compared to its counterpart, the great helm, which was mainly used in earlier centuries for jousting tournaments and heavy cavalry charges, the bascinet provided better protection while allowing for improved vision and mobility on foot. This made it more suitable for infantry combat and urban warfare scenarios where agility and situational awareness were crucial. Additionally, unlike the great helm that often required padding underneath for comfort, many variations of the bascinet had an integrated lining or arming cap incorporated into their design for added convenience.
What is the oldest metal helmet?
As time went on, modifications were made to improve its functionality. One such alteration was the insertion of a tail, an elongated section of the back that offered more neck protection. A different modification was the addition of a visor that could be raised or lowered as needed for enhanced ventilation as well as vision.
The bascinet helmet's precise origin is unknown, however it is thought to have been used for the first time in Italy or France around the 12th century. Throughout history, this type of helmet underwent various changes in form and decoration, reflecting different cultural influences and evolving military tactics. Despite being one of the oldest metal helmets, examples can still be found today in museums around the world, providing valuable insights into medieval warfare and craftsmanship.
What is the oldest helmet company?
The oldest helmet company with historical records dating back to the 17th century is probably Arai Helmet Ltd., a Japanese manufacturer which began producing helmets in 1926. However, it's important to note that helmet-making has been a practice for centuries, and while Arai may have well documented records, there could be other companies or artisans that have been making helmets for even longer but lack the historical documentation to prove it.
What is the oldest helmet in the world?
The oldest known helmet in the world is the "Egtved Girl's Plaited Hair Helmet", which dates back to the Bronze Age, around 1370 BCE. It was discovered in a burial mound in Denmark and is made of hair extensions interwoven with wool. This unique helmet provides insights into ancient hairstyles and head protection practices during that time period.
What is the oldest metal helmet?
The oldest known metal helmet is the "Bronze Age Horned Helmet", also known as the "Nebra Sky Disc Helmet". It dates back to around 1600 BCE and was discovered in a burial mound in Nebra, Germany. This metal helmet has two sizable horns sticking out from the sides. It is regarded as a superb illustration of early formal headdress and sheds light on the values and symbols of the time.
What is the most effective armor in history?
The plate armor worn by medieval knights in the 14th and 15th centuries is among the most effective types of armor in history. Nearly the entire body was protected by interlocking metal plates used as plate armor. It offered a high level of defense to the user and gave good defense against cutting and stabbing weapons. However, plate armor was heavy and restricted movement, making it less effective against faster and more agile opponents or in certain types of warfare.
What is the most famous military helmet?
The M1 helmet, which was utilized by the American military throughout World War II and afterwards, is undoubtedly the most well-known military headgear. The M1 helmet had a steel outer shell and a fiber- or hard plastic inner liner. It had a distinctive design with a brim on the front and back to shield wearers from missiles and shrapnel. The M1 helmet, which was well-known for its robustness and efficiency in providing head protection, came to represent American soldiers during the war and became an iconic emblem of them. Its design has influenced many subsequent military helmets around the world.
The Next Road (thenextroad.com) is an affiliate of the Amazon Services LLC Associates Program, so you can access the Amazon marketplace when on this domain. We will earn a commission from your qualified purchases.