Advan wheels are one of the most popular wheels for car enthusiasts worldwide. Advan brand wheels have become a popular option for many automobile enthusiasts wishing to enhance the appearance and handling of their ride because of its premium construction, exceptional performance, and stylish designs.
In this post, we'll examine some of the top Advan wheels available right now. We have studied a great deal of reviews & feedback from customers to find our top choices which provide the highest levels of performance, toughness, and style. Given our selection of the best Advan Wheels currently on the market, we've covered whether you're a serious racer or just want to improve the appearance and feel of your everyday car.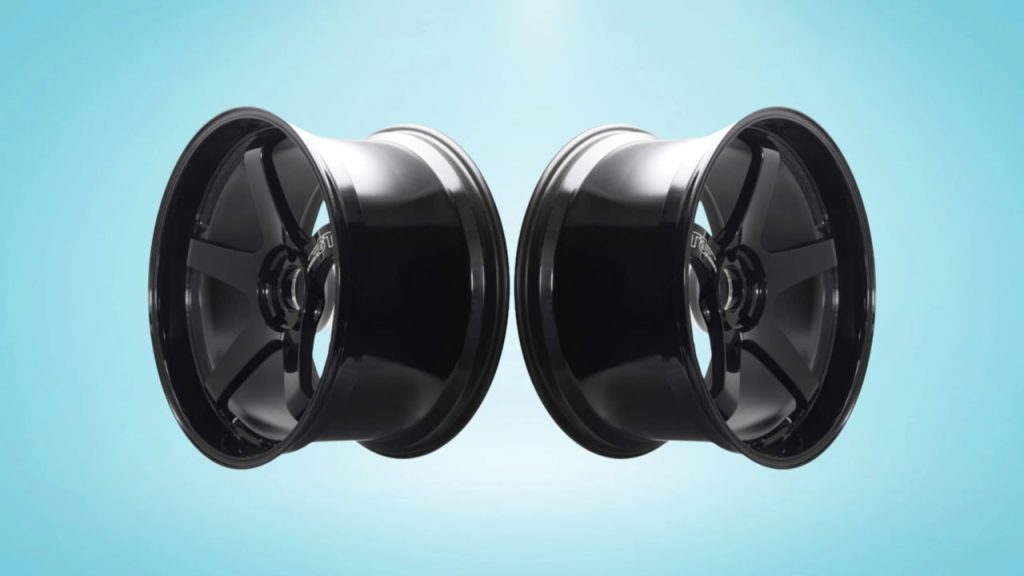 01. Advan GT Premium Version 20×12.0
Here are the features of Advan GT Premium Version 20×12.0.
1. Dimensions: The wheel measures 12 inches in width and 20 inches in diameter.
2. Offset: It has an offset of +20, which indicates that the mounting surface is moved outside of the wheel's centerline by 20 millimeters.
3. Bolt pattern: A circle with a diameter of 114.3 millimeters has five lug holes and the bolt pattern is 5-114.3.
4. Finish: This wheel comes in a Racing Gloss Black finish that looks sleek and stylish.
5. Weight: The Advan GT Premium version weighs around 28 pounds per wheel.
6. Material: It is robust, light, and long-lasting since it is built of high-quality aluminum alloy.
7. Design: This wheel's open-spoke construction improves brake cooling while lowering overall weight for better performance.
8. Performance: Advan GT Premium Version wheels are designed for racing enthusiasts who demand high-performance wheels with superior strength and durability.
9. Compatibility: This wheel is compatible with various luxury sports cars such as Nissan GTR, Infiniti Q50/Q60, Lexus LC/LS/GS/F/RC, etc.
Overall, Advan GT Premium Version 20×12.0 +20 5-114.3 Racing Gloss Black Wheel (YAQ0O20E9P) offers impressive features that can significantly improve the appearance and performance of your car while providing you with excellent grip on the road or race track due to its state-of-the-art technology capabilities and design features designed specifically to meet racing demands from enthusiasts worldwide who want nothing less than quality & efficiency!
Pros and Cons
Pros:
1. The Advan GT Premium Version 20×12.0 wheels have a sleek racing design that enhances the overall look of the vehicle.
2. They are made with high-quality materials which make this durable and long-lasting.
3. The gloss black finish is simple to keep and clean.
4. The wider width of the wheel provides better handling and stability during high-speed driving.
5. The 5-114.3 bolt pattern makes them compatible with a wide range of vehicles.
Cons:
1. The larger size of the wheel may cause clearance issues on some vehicles, leading to rubbing against the fender or suspension components.
2. These wheels are quite expensive, which may not be affordable for all customers.
3. The glossy finish may show scratches and blemishes more easily than other finishes like matte or satin.
4. They may be heavier than stock wheels, which can affect fuel economy and acceleration performance.
02. Advan RG-D2 16×7.0
Here are the features of Advan RG-D2 16×7.0.
1. Size: The wheel has a size of 16 inches in diameter and 7 inches in width.
2. Bolt pattern: The bolt pattern for this wheel is 4-100, indicating that it has four lugs and a spacing diameter of 100 millimeters.
3. This wheel's offset value, which is +42, specifies how far the hub mounting surface is from the centerline.
4. Surface: This wheel has a semi-gloss black surface that gives it a streamlined and contemporary appearance.
5. Weight: This wheel is lightweight and simple to handle during installation or maintenance despite having a strong build quality and almost about 15 pounds.
Pros and Cons
Pros:
1. The Advan RG-D2 wheel has a sleek and stylish appearance that can enhance the overall look of your vehicle.
2. With a 16×7.0 size, this wheel provides improved handling and stability on the road.
3. The 42 offset allows for a flush fitment, offering better performance.
4. This wheel is strong and long-lasting because it was made with premium materials.
5. The semi-gloss black coating protects your automobile from scratches and adds a distinctive touch.
Cons:
1. The Advan RG-D2 wheel may be expensive compared to other brands in the market.
2. It may not fit all types of vehicles due to its specific bolt pattern (4-100)
3. This wheel requires regular maintenance to keep its finish looking new as it is prone to brake dust build-up and corrosion if not properly cared for.
Check Price on AMAZON
3. Advan GT Premium Version 20×10.0
Here are the features of Advan GT Premium Version 20×10.0.
1. Size: The wheel has a size of 20 inches in diameter and 10 inches in width.
2. Bolt pattern: The bolt pattern is 5-114.3 which means it has a total of five bolt holes with a pitch circle diameter of 114.3 millimeters.
3. Offset: The offset of this wheel is +35mm, which means that the mounting surface of the wheel is positioned 35mm towards the outside of the wheel centerline.
4. Material: This wheel is made from heat-treated A6061-T6 aluminum which provides superior strength and durability without adding excess weight.
5. Design: It features multi-spoke design with ADVAN logo embossed on each spoke giving it an impressive look.
6. Finish: The finish is Racing Gloss Black, providing a sleek and stylish appearance that adds to the aesthetics of your vehicle.
7. Compatibility: This wheel is designed to fit most sports cars, sedans, and coupes with a suitable bolt pattern and offset specification for your car make and model.
Pros and Cons
Pros:
1. The Advan GT Premium Version wheel has a sleek, racing-inspired design that looks great on sports cars.
2. It is made using high-quality materials that ensure durability and strength.
3. The Gloss Black finish provides an attractive and modern look to the wheels.
4. It is available in variety of sizes that allowing customers to choose the perfect fit for their vehicle.
5. The Advan GT Premium Version wheel provides improved handling and performance on the road.
Cons:
1. The price point of this wheel may be prohibitive for some consumers.
2. Some drivers may find that this wheel is too heavy, which can negatively impact acceleration and fuel efficiency.
3. Larger-sized wheels can be more prone to damage from potholes or other road hazards.
Check Price on AMAZON
Review and Ratings
Reviews and ratings are essential for making an informed choice when buying automobile wheels. At the time this article was being written, we were unable to locate any Advan Wheels customer reviews online. While some customers might find this worrying, it's critical to remember that every product had to start somewhere.
Potential purchasers might be forced to rely on the brand's reputation and the features promoted by the manufacturer in the absence of customer feedback. It's also important to look out for any industry awards or endorsements that Advan Wheels has received.
Conclusion
For those who are looking for high-quality wheels that can improve the performance and appearance their vehicles the Advan Wheels is a great option. Because of its innovative designs, top-notch materials and rigorous testing procedures, Advan Wheels is now recognized as one of the leading names in the automotive sector. Purchasing the Advan Wheels will provide you a competitive advantage on the road regardless of whether you are a highly expert racer or an inexperienced driver. Therefore, why compromise if you can have the best? Upgrade your ride today with a set of Advan Wheels and experience the ultimate driving pleasure!
The Next Road (thenextroad.com) is an affiliate of the Amazon Services LLC Associates Program, so you can access the Amazon marketplace when on this domain. We will earn a commission from your qualified purchases.