What are motorcycle fairings? What is their purpose, what are the types, and what are the benefits? You have to know everything if you are a motorcycle lover in here. Motorcycle fairings, an integral part of any motorbike's design, are not just mere flashy accessories. These stylish and aerodynamic coverings improve the rider's performance and safety, which is a crucial function. Generally, fairings are used on motorcycles to improve mobility and reduce drag by simplifying the body of the vehicle.
This article will discuss the definition of motorcycle fairings and the different kinds of fairings, purposes and many more. How use them to enhance their appearance and functionality. So strap up, because we are going to go on an exciting adventure through the intriguing world of motorbike fairings!
What are motorcycle fairings?
Motorcycle fairings can be conceptually understood as protective coverings or outer casings specifically designed to enhance the aerodynamic performance and improve the overall efficiency of motorcycles. Evolving from its historical origins as mere aesthetic embellishments, fairings have become integral components in modern motorcycle design, serving multifunctional purposes beyond their decorative appeal. Primarily constructed using lightweight materials such as fiberglass or carbon fiber, these structures are meticulously engineered to minimize drag forces and optimize air flow dynamics.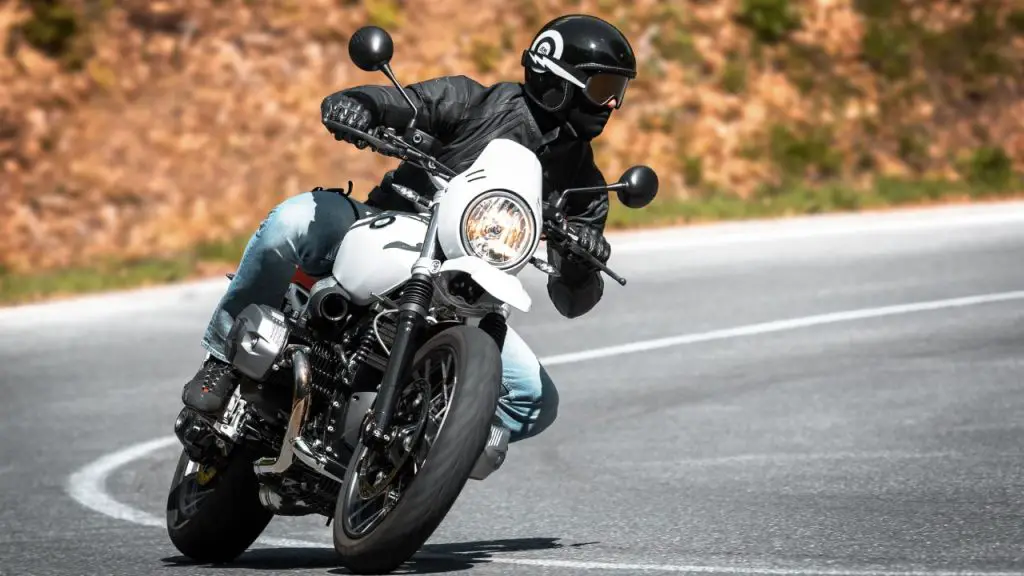 By strategically enclosing various sections of the motorcycle, fairings effectively shield vital components like the engine, fuel tank, and exhaust system from external elements, contributing to increased durability and longevity. Additionally, they play a crucial role in reducing wind resistance encountered by riders at higher speeds. This minimization of drag is achieved through careful manipulation of the fairing's shape and contouring to redirect airflow around the vehicle rather than impeding it.
The purpose of motorcycle fairings
1. Aerodynamic Efficiency
The purpose of fairings is to improve the motorcycle's overall aerodynamics by lowering wind resistance. Fairings help to reduce drag and promote stability at high speeds by streamlining the airflow around the bike, which improves performance and fuel efficiency.
2. Rider Protection
Fairings act as a barrier between the rider and oncoming wind, debris, and other elements. They provide shelter from windblast, which can cause fatigue and discomfort during long rides. Fairings also offer protection against rain, bugs, stones, and other road debris that can potentially injure the rider.
3. Heat Management
Some fairings have integrated vents or ducts that help regulate airflow around the engine and exhaust system. This aids in dissipating excess heat generated by these components, preventing overheating issues.
4. Instrumentation and Storage Space
Many motorcycles have fairings that include compartments for storing small items such as keys, mobile phones or wallets. Additionally, fairings often house instrument clusters that display vital information like speedometer, fuel level, engine temperature, or gear position.
5. Aesthetic Appeal
Fairings play a significant role in determining the visual appearance of a motorcycle. Fairings let riders personalize the appearance of their bikes with a wide range of styles that are on the marketplace.
Note: It's vital to remember that not every bike models have fairings; others have very little or none at all. This is often seen in naked bikes or retro-styled motorcycles where the emphasis is on a more raw and exposed riding experience rather than aerodynamics or weather protection.
Read More: 5 Best Stylish Motorcycle Cat Ear Helmet
Types of motorcycle fairings
There are several types of motorcycle fairings commonly used:
1. Full Fairing
This type of fairing covers the entire front portion of the motorcycle, including the handlebars, windscreen, and side panels. Full fairings offer the most extensive coverage and provide maximum aerodynamic benefits.
2. Half Fairing
Half fairings cover only a portion of the front area, typically protecting the windscreen and instrument cluster. They provide moderate wind protection while allowing better visibility of the engine and other components.
3. Quarter Fairing
Quarter fairings are smaller than half fairings and usually cover just the headlight area. They offer minimal wind protection but retain a sporty look for the bike.
4. Café Racer Fairing
This type of fairing is specific to cafe racer-style motorcycles. It is small in size and covers just the front headlight area, with a streamlined design for a vintage aesthetic.
5. Streetfighter Fairing
Streetfighter fairings are minimalistic and focused on showcasing the engine components rather than offering significant wind protection. They often feature a compact headlight cowl along with exposed handlebars.
6. Dual Sport/Adventure Fairing
These fairings are designed for off-road or adventure motorcycles and provide both wind protection on highways as well as enhanced durability for off-road riding.
7. Touring Fairing
Designed for long-distance touring motorcycles, touring fairings are larger in size and offer superior wind protection, often including additional features like integrated storage compartments and sound systems.
Benefits of using motorcycle fairings.
Using motorcycle fairings offers several benefits:
1. Aerodynamics
Fairings are designed to reduce drag and improve the overall aerodynamic profile of the motorcycle. This helps in achieving higher speeds with better stability.
2. Wind Protection
Fairings act as a shield against wind, reducing rider fatigue by minimizing the impact of wind resistance. They create a smoother airflow around the rider, resulting in less buffeting and improved comfort while riding.
3. Weather Protection
Fairings provide protection from rain, snow, and other weather elements, keeping the rider and important components of the motorcycle dry. They also offer some protection against debris and road spray, enhancing safety.
4. Improved Fuel Efficiency
The streamlined shape of fairings helps in reducing fuel consumption by allowing the motorcycle to slice through the air more efficiently. Over time, this may result in increased mileage and cost savings.
5. Style and Appearance
Motorcycle fairings can improve a bike's overall appearance by making it appear more streamlined and sporty. Many riders appreciate the added visual appeal that fairings provide.
6. Storage Space
Some fairings incorporate storage compartments or built-in luggage options, providing convenient space to carry smaller items such as documents, tools, or personal belongings during rides.
Note: It's important to note that not all motorcycles come equipped with fairings from the factory, but aftermarket fairing kits are often available for customization purposes if desired by riders.
How to choose the right fairings for your bike
Choosing the right fairings for your bike involves considering a few key factors:
1. Fitment
Ensure that the fairings you choose are compatible with your motorcycle's make, model, and year. Look for fairings specifically designed for your bike to ensure proper fitment and easy installation.
2. Style
Consider the aesthetic appeal of the fairings and how they complement the overall look of your bike. Select a look that accentuates your motorcycle's aesthetic appeal while also fitting your own tastes.
3. Material
Fiberglass, ABS plastic, carbon fiber and even a combination of these can be used to create fairings. Every material provides advantages and disadvantages in relation to cost, weight, flexibility as well as durability. When choosing the material, remember to take your intended performance level and budget into account.
4. Functionality
Determine what specific features or functions you need from your fairings. For example, do you require additional storage compartments? Are you looking for integrated headlights or turn signals? Determine your functional requirements before making a choice.
5. Budget
Set a budget that aligns with your financial constraints. Fairings can vary widely in price depending on factors such as brand, material quality, and additional features. Research different options to find fairings that offer good value for money within your budget.
6. Reviews and Recommendations
Read reviews from other motorcycle enthusiasts who have installed similar fairings on their bikes. This can provide valuable insights into the quality, fitment issues (if any), and overall satisfaction with particular brands or models.
7. Professional Installation
Consider whether you are comfortable installing the fairings yourself or if you would prefer professional assistance. Complex fairing installations may require specialized tools or technical expertise, so evaluate whether it is something you can confidently handle on your own.
Ultimately, choosing the right fairings involves finding a balance between aesthetics, functionality, compatibility, quality, and budget considerations specific to your needs and preferences. Research and compare different options to ensure you make an informed decision that enhances both the performance and appearance of your motorcycle.
Maintenance and care for motorcycle fairings.
Taking care of your motorcycle fairings is essential to ensure their longevity and optimal performance. Here are some maintenance tips:
1. Regular Cleaning
Clean your fairings regularly using warm, soapy water and a soft cloth or sponge. Steer clear of harsh chemicals or abrasive materials that could harm the surface.
2. Waxing
Apply a coat of wax to protect the fairings from UV rays, dirt and debris. This helps maintain their shine and prevents fading or discoloration over time.
3. Inspection
Inspect your fairings periodically for any cracks, scratches, or loose fittings. Address any damages promptly to avoid additional deterioration.
4. Avoid High-Pressure Washers
Steer clear of high-pressure washers since they might push water into the fairings' cracks and gaps, possibly damaging electrical components.
5. Secure Fittings
To avoid vibrations that could cause the fairings to loosen or come off, make sure all screws, bolts, and other fasteners are tightened correctly and at regular intervals.
6. Storage
To keep your motorcycle safe from dust and any damage when storing it for a long time, think about taking off the fairings. A clean, dry spot away from the sun is best to store them.
Final Thought of what are motorcycle fairings?
In short, bike fairings are a vital component of a bike's construction which fulfill a variety of functions. They enhance the motorcycle's safety as well as aerodynamics, giving the rider greater control & agility. In addition, fairings extend the lifespan of the engine along with additional important components by shielding them against water, dust, and debris.
Fairings can increase fuel efficiency by lowering drag and wind resistance. Whether you are a novice or expert rider, knowing the value of motorcycle fairings will help you make wise decisions on bike maintenance and customization. Thus, the next time you get on your motorcycle, stop and consider the advantages and functionality that fairings add to your vehicle.
The Next Road (thenextroad.com) is an affiliate of the Amazon Services LLC Associates Program, so you can access the Amazon marketplace when on this domain. We will earn a commission from your qualified purchases.