Here you will know the top Japanese luxury car brands. With its premium automobile companies, Japan, which is renowned for its precise engineering and technological developments, has significantly impacted the automotive sector. Japanese luxury automobiles offer a distinctive fusion of elegance, performance, and dependability thanks to their sleek designs and cutting-edge technologies.
We will examine the top Japanese luxury automobile companies that have won the hearts of auto lovers all over the world in this post. As we discover the best that Japan has to offer, get ready to immerse yourself in a world where elegance and innovation coexist.
Top Japanese Luxury Car Brands are: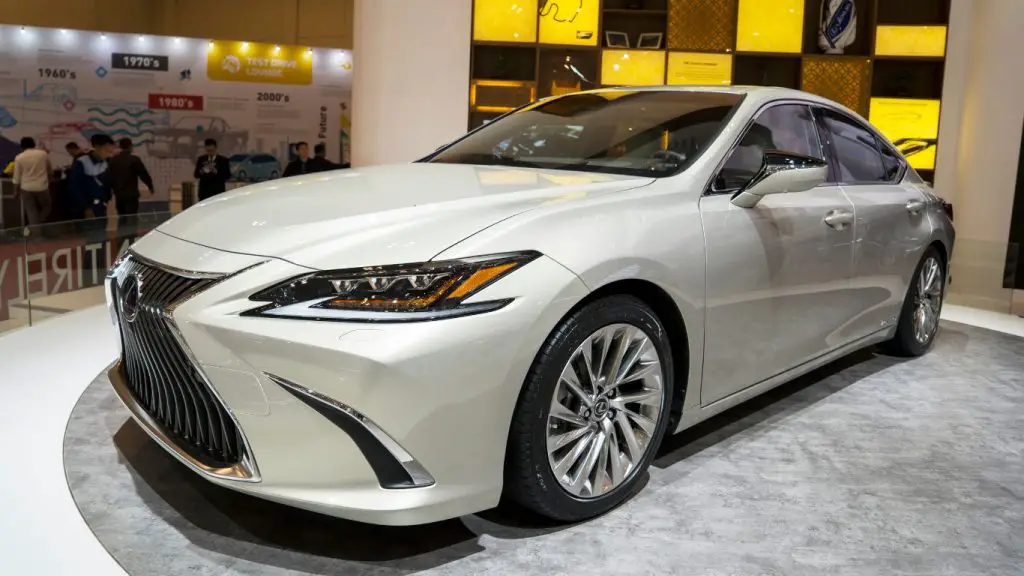 1. Lexus: The epitome of Japanese luxury
If you are looking for Japanese luxury car brands, Lexus brand most popular one of them. With its elegant looks, flawless craftsmanship and cutting-edge technology, Lexus has established itself as the pinnacle of Japanese luxury. Every element of the vehicle demonstrates the brand's dedication to providing an effortless driving experience. The luxurious leather seats that encircle passengers in comfort and the whisper-quiet cabins that hide them from any outside noise.
Lexus has a reputation for being at the cutting edge of innovation in along with having excellent design and engineering. With innovative safety technologies like adaptive cruise control and blind spot monitoring to innovative multimedia systems. Its user-friendly interfaces, Lexus continues to push limits and influence the direction of automotive technology. This commitment symbolizes a desire to transform the way we drive and goes above just building opulent cars.
You are immediately taken into a universe where form and function seamlessly converge when you enter a Lexus. Even the slightest features, such ergonomically designed controls and painstakingly made finishes, enrich the driving experience. Every time spent behind the wheel of a Lexus is an opportunity to experience Japanese luxury at its finest, whether you're on city streets or traveling down a picturesque coastal route.
2. Acura: Combining performance and refinement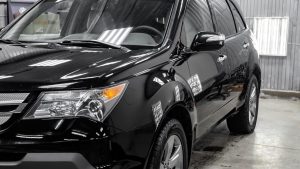 Acura, the luxury division of Honda, stands out among its Japanese counterparts for its ability to seamlessly combine performance and refinement. Known for their superior handling and responsive engines, Acura vehicles deliver a thrilling driving experience that rivals some of the top European brands. From the compact yet powerful ILX sedan to the luxurious and sporty NSX supercar, Acura offers an impressive range of models to suit different performance preferences.
But Acura's focus on refinement is what really makes it stand out. Every feature of the brand's cars demonstrates its dedication to excellent workmanship from the serene and cozy interiors to the luxurious leather adorning the seats. Acura's engineers have perfected the art of striking a balance between strength and elegance to produce vehicles that not only perform well on the road yet radiate style and sophistication.
Acura has managed to establish itself as a powerful contender in the competitive luxury automobile industry by striking the ideal mix between performance and refinement. They keep pushing the envelope and increasing the bar for what a Japanese luxury car is capable of with each new model introduction. Whether you're looking for a spirited drive or a refined cruising experience, Acura has undoubtedly proven itself as a brand capable of delivering both without compromise.
3. Infiniti: A fusion of style and innovation
Nissan's car branch, Infiniti, has won the hearts of car enthusiasts all over the world with its compelling blend of innovation and style. Infiniti automobiles have an aura of sophistication and elegance about them because to their sleek curves, strong lines, and distinctive design features.
Infiniti vehicles are distinguished by their focus on performance. Driving an Infiniti is a thrilling experience thanks to its potent engines and cutting-edge suspension systems. You'll experience fast handling and strong acceleration whether you select a sedan like the Q50 or a crossover like the QX60. However, many Infiniti cars also have great mileage ratings, so performance doesn't have to come at the expense of fuel economy.
Read More: Top 10 German Car Brands List that are Ranked
4. Toyota Century: The pinnacle of elegance
The Toyota Century is often considered the epitome of elegance in the Japanese luxury car brands. This legendary car oozes sophistication and class with its sleek, subtle style. Since the Century's introduction in 1967, dignitaries and government representatives in Japan have favored it as a sign of prestige.
The Century differs from other Japanese luxury car brands not just by its gorgeous look but also by its painstakingly designed interior. You'll enter this lavish machine and find yourself in a paradise of ease and pleasure. From handcrafted woodwork to plush leather seats, every detail is carefully designed to provide an unmatched level of elegance.
Despite being a venerated car brand globally, it wasn't until recently that Toyota decided to bring this extraordinary piece of engineering outside of Japan. The exclusivity surrounding the Century adds to its allure even further as it remains relatively unknown to many luxury car enthusiasts worldwide. Those fortunate enough to experience an encounter with the Toyota Century will undoubtedly appreciate its rare beauty and understand why it truly represents the pinnacle of elegance within the automotive industry.
5. Nissan GT-R: Unleashing the power of precision
A strong and swift luxury car with superb handling and aerodynamics is the Nissan GT-R. The GT-R has undergone meticulous development from top to bottom for the greatest handling & aerodynamics. Every component of this car is designed to ensure optimal accuracy and control from the sculpted bodywork lines that reduce drag to the cutting-edge & All-Wheel Drive system that distributes torque between all four wheels.
The powerful engine roars to life as you accelerate, effortlessly gliding through corners with razor-sharp precision. It's a mechanical symphony, with each part blending into the others to create a thrilling driving experience. Unleashing the force of accuracy has never been more exciting, whether you're on a race track or driving through a city.
6. Mazda: The perfect balance of luxury and sportiness
When it comes to striking the perfect balance between luxury and sportiness, one Japanese luxury car brands that stands out is Mazda. Known for their sleek and stylish designs, Mazda vehicles exude sophistication while still offering an exhilarating driving experience.
In contrast to other luxury brands that might only emphasize elegance or high-performance, Mazda has a more all-encompassing strategy. Every element of their vehicles exhibits meticulous attention to detail, from the upscale interior materials to the exact steering and handling. Luxury and sportiness work together to provide a driving experience that is unsurpassed by any brands in its category.
Mazda's dedication to innovation is one of its distinguishing qualities. The brand consistently pushes the boundaries with technological advancements that enhance both comfort and performance. From advanced safety systems like adaptive cruise control and blind spot monitoring to cutting-edge engine technology like their SKYACTIV engines, Mazda proves time and time again that they are at the forefront of automotive innovation.
Read More: 6 Most Popular Luxury American Car brands
7. Honda NSX: A supercar with a Japanese touch
The high-performance supercar Honda NSX, also known as Acura NSX in some countries is a wonderful example of the way Japanese technology & workmanship can coexist. The NSX was Honda's response to European sports cars like the Ferrari 348 and Porsche 911 when it was introduced in 1990. The NSX stood apart due to a special combination of raw power and practicality.
The NSX's mid-mounted V6 engine and electric motor combination, which creates a hybrid powertrain that provides both incredible performance and fuel economy, is one of its prominent features. Drivers can travel at exhilarating speeds while yet being mindful of their carbon footprint thanks to this combo. With its clean lines, high-quality materials, and perfectly incorporated modern technologies, the interior exudes Japanese minimalism.
But perhaps the Honda NSX's attention to detail is what truly distinguishes it from other supercars. To deliver an unmatched driving experience, every component has been painstakingly planned and engineered. No detail has been overlooked when it comes to performance and handling, from its lightweight chassis constructed primarily of aluminum to its sophisticated aerodynamic elements that guarantee maximum downforce at high speeds.
Conclusion
In conclusion, the outstanding craftsmanship, cutting-edge technology and attention to detail of Japanese luxury automobile brands have made a huge impact on the auto sector. These automakers, which range from Acura's performance-sophistication blend to Toyota' reputation for dependability and comfort, offer a wide range of choices that cater to various client preferences. Japanese luxury automobile businesses are now competing with several of their German and American rivals because to their dedication to innovation and quality.
The Next Road (thenextroad.com) is an affiliate of the Amazon Services LLC Associates Program, so you can access the Amazon marketplace when on this domain. We will earn a commission from your qualified purchases.